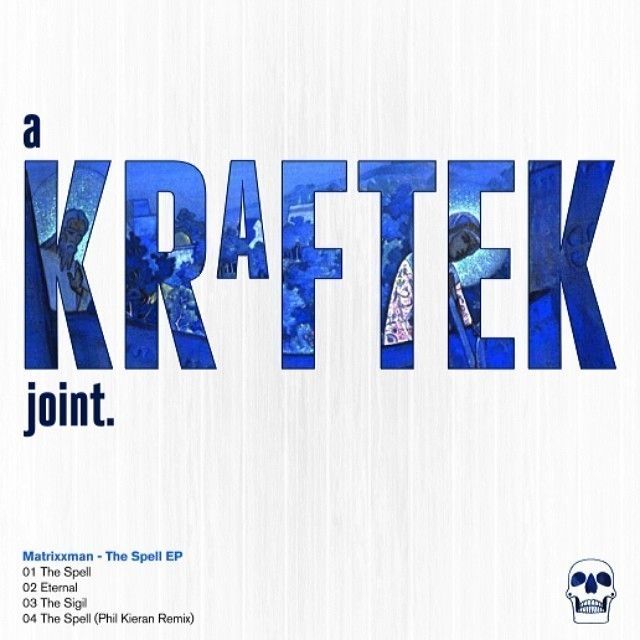 Matrixxman – The Spell
Having already released Jaceo's first solo EP 'Godzirra', not to mention a second volume in the 'Kraftek Villains' series already in 2014, San Francisco's Matrixxman is the latest to join Kraftek's burgeoning roster of producer talent. His four-track EP 'The Spell' marks an impressive debut for the label and builds on recent work for Ghostly International's prolific sister label; Spectral Sounds.
Title-track 'The Spell' kicks things off with real gusto as deep, thick-edged bass and subtle, measured atmospherics carry the track firmly into the realms of the dance floor, whilst dreamy follow up 'Eternal' showcases Matrixxman's ability to work complex, meticulously programmed melodies. Demonstrating a faultless level of craftsmanship across all three original tracks including thumping final track 'The Sigil', Matrixxman feels a natural choice to build on Kraftek's reputation for unearthing some of the best up-and-coming producer talent.
To round off the EP in style, revered producer Phil Kieran has also been drafted in to provide his own, wonderfully subtle take on 'The Spell'. Due for release on June 30th, expect Matrixxman's inaugural Kraftek transmission to prove a big hit with fans and contemporaries alike.
Matrixxman will also feature highly on Kraftek's forthcoming tour dates, having played his first showcase for the label on June 14th at Vessel, San Francisco.