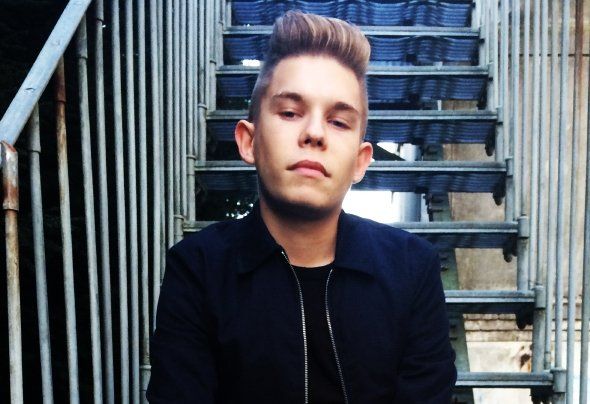 Matt Fax – Behind The Scenes Of Contrast
We had the pleasure of catching up with Progressive House sensation Matt Fax to talk about all this 'Contrast' – his debut artist album, out now on Enhanced Music sub-label Colorize!
Hi Matt, thanks for being here with us. How are you and what's going on around you at the moment?
Hi, thanks for this interview. Well I'm doing good, winter is soon here and everything is good so far. The year has been so intense in many ways.
You've just released the 'Contrast'. How did this project come about?
I wanted to make an album since I started doing music. In 2012 I even started to collect some tracks even if nobody wanted to release it, it was just in case of. Then the years passed by and each year I restarted from zero, trying new things etc. In 2016 Enhanced came to me saying they wanted me to release an album, so that's where it really started. Some of the first demos survived but were pretty much changed so it sounds like everything has been made last year, but some tracks were way older than that.
How would you describe this record in terms of style and sound?
I think it showcase all the music I like to listen on a daily basis. I could have put some Trap, Hip Hop and EDM as well, but I tried to keep a logic in the overall sound and avoid the album to sound like a compilation. There's a little story inside this album. It also marks a separation line between what I used to do since now, and what is to come next year.
Where did you draw inspiration from for your 'Contrast'?
It came from touring, traveling, meeting people, places, and it draws a complete picture of my career in 5 years. You have Techno, Trance, Progressive and Electronica, which are style that I experimented during my career.
How long did it take to complete this production?
From the moment where we agreed with Enhanced that we wanted to work on it, a bit more than a year. Otherwise, as I said earlier, it took me a total 4 years to come up with it. The thing is that some tracks came thought a lot of different versions, in a lot of different styles, so the longest part was to have the right style for the tracks.
Could you walk us through the production process behind the release?
I think that the making was like: let's have fun and not care about the style. So I was trying style, things, techniques, and I was like: if it's good enough for the album then Enhanced will take it. I tried not to think too much about the overall sound, I think I made over 20 tracks, and we selected only 13 of them.
Which plug-ins and sounds shaped this project?
Actually there's a lot of Serum in the tracks, but also some vintage synths such as Prophet 5V and Minimoog. I wanted to give an old-school/classic sound to the tracks. There's also a lot of sampling, and some Max/DSP and Reaktor synths I created.
The 'Contrast' was released on Enhanced Music sub label Colorize. What was the reason for the decision behind releasing on this label?
I've been working with Enhanced and Colorize since 2013 with my first EP 'Late Night/Broadway', and we've have been working regularly together since then. They're very open-minded and they gave me the chance to do whatever I wanted.
Where would you imagine this production being played?
I think it's mostly a bedroom record. I think there's a couple of tracks that you can play in a club like 'Synopia' for example, but most of the tracks are the kind of things you listen in your bed before sleeping or when you feel moody.
Describe the 'Contrast' in three words.
Profound. Different. Future.
Why should people listen to the 'Contrast?
Because it's great.
Do you have any other projects in the pipeline this year?
A lot of things are yet to come, there's so exciting remixes in the works, collaborations as well, and next year I'm aiming at releasing less music but only the best of what I can come up with. Stay tuned!
Stream on Spotify
https://open.spotify.com/album/6DF4x3OXTnKLtmdhH3gxHg
Available Now
https://colorize.lnk.to/Contrast
Matt Fax Online
https://www.facebook.com/mattfaxmusic
https://twitter.com/mattfaxmusic
https://soundcloud.com/mattfaxmusic
https://www.instagram.com/mattfaxmusic
https://www.youtube.com/mattfaxmusic
Colorize Online
http://colorizemusic.com
https://www.facebook.com/ColorizeEnhancedMusic
https://twitter.com/Colorize_Music
https://soundcloud.com/colorize-enhanced