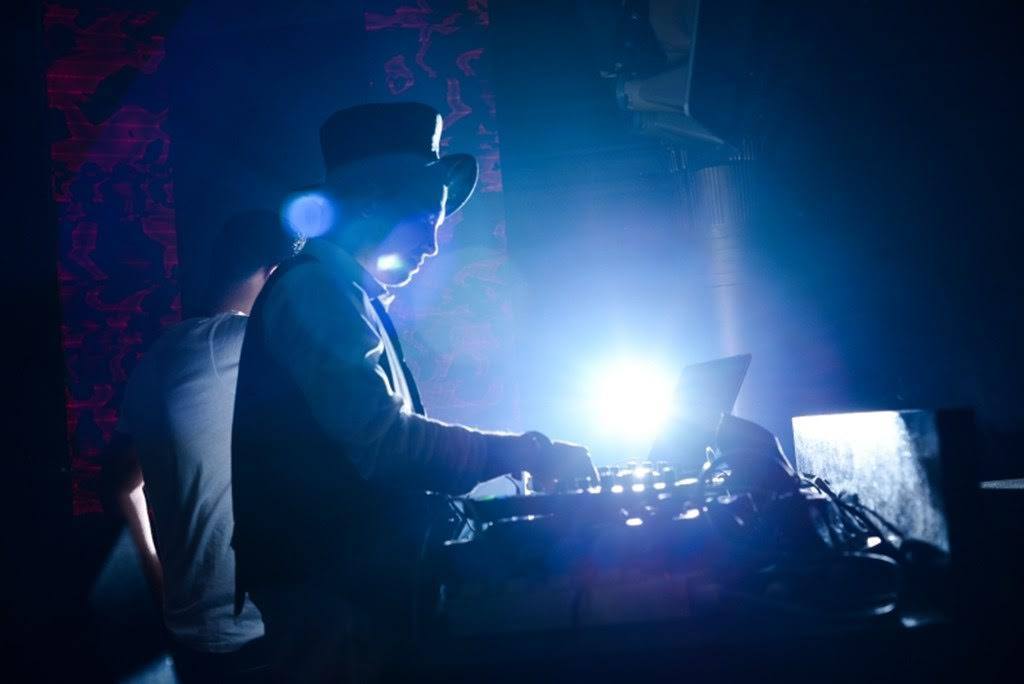 60 Seconds with… Abou Samra
Abou Samra is an Egyptian DJ/Producer who has already proved his production chops on esteemed labels like Lapsus Music, Selected Records, and Go Deeva, and he comes soon again with another EP 'Aspic' on that latter label. We caught up with him recently to discuss the new ep, his thoughts on elrow, where he plays regularly, and how 2017 overall has been for him…
How was 2017 for you, both on a personal and professional level?
2017 has been really amazing. I've had the opportunity to release some of my music on labels I really respect and play music from like; Elrow music, Go Deeva Records and Lapsus Music. Other than that, my own series of events Anthems; here in Cairo, has been doing good. Plus hosting elrow party here in Egypt; touring internationally, so overall I can say it has been a good year 🙂
What was your proudest moment or biggest achievement and why?
I would say after getting support from really big djs who inspire me like Richie Hawtin, Paco Osuna, Steve Lawler and the king Marco Carola. Knowing that these djs are playing my track, is for me my biggest achievement till now.
How important do you think musicians' stage names are to their image and success?
Of course dj names or brands names have a very strong effect on their success, they differ from each other. Some brands catch people's attention quicker than others but still good names or brands still need hard work and good management or else it wont maintain its strength in the name if it is a strong one already.
Why and when did you move to Barcelona? How has life changed since you did?
I moved to Barcelona in 2011 to finish my studies in the European University when I mostly played in private parties. Then I stared working, experimenting, on finding my groove and direction. I had my mindset on the direction I'm heading towards and had my objective straight to build my name as a dj and improve the scene in Cairo, Egypt.
Does the city influence the sort of sounds you make and play, does it inspire you that way?
Yes for sure the beautiful city of Barcelona gives many inspirations throughout the whole day. I'm always getting ideas and feeling ideas as well.
You've played at elrow a lot. Describe what one of those parties is like as a DJ?
Elrow has always been very special to me. I can describe elrow all day, but nothing beats attending it. No two parties are ever the same. A colourful event with a great vibe, which just lets you let go and enjoy that day to the max.
Tell us about the tune you made for the elrow ADE compilation. What gear did you use, where was it written for and so on?
That particular tune I was working on an EP that consists of 2 original tracks to play at elrow Egypt that Blurr Entertainment hosted on October 21st . But in the end I finished only one and thought to take some more time on the other so hopefully it will be bomb. I usually use lot of stuff from Roland, moog and Universal Audio along with Ableton for all my tracks.
Do you feel fulfilled making and playing dance music. Do you sleep soundly at night and are you happy if it is your life's work?
Hehe yes for sure it's my passion and as long as I'm doing something that I love deep inside, I think I'll be fulfilled. I'm still on the start of a rollercoaster ride, but I'm happy with the direction I'm moving towards. I am also super super excited for what's coming in 2018.
Have you any mad or funny or crazy stores from your travels, from back stage, from on the road, that you can share?
Nothing that I can mention here 😉
What are your hopes and dreams for 2018, do you have a to do list?
2018 looks very promising, with international tours planned and many releases, I can hardly wait for 2018 to start. A sneak peak into things, soon my EP on No Excuse Records will be released along with more on Go Deeva and other labels being confirmed at the moment. That's something to head start 2018 with 🙂
Abou Samra's 'Aspic' Ep is out on 11th December on Go Deeva Records.
Grab it here – https://www.beatport.com/release/aspic-ep/2163753