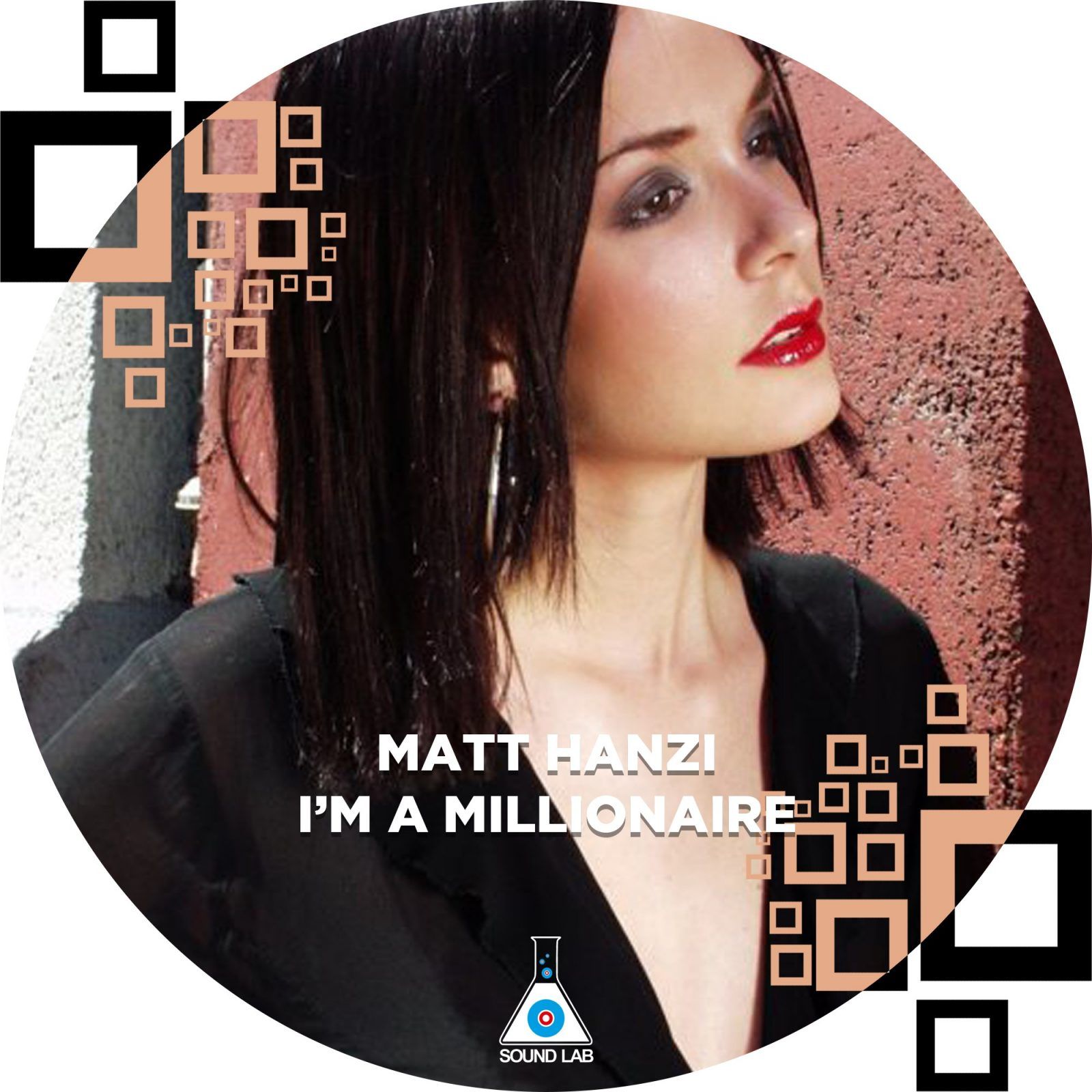 Matt Hanzi – I'm A Millionaire
Swiss talent Matt Hanzi rolls out the first of his summer releases with the double-tracker EP 'I'm A Millionaire/We're The People' on Sound Lab. The SAE graduate and multi-instrumentalist is into double figures for his releases, which are exploring the gaps between Deep, Tech and classic House. The Sound Lab imprint are some 500+ releases into their story which has covered just about every corner of the electronic music world, but today it's all about the deep and melodic style of Matt Hanzi.
The lead single 'I'm A Millionaire' is typical of Matt's efforts to bridge the gaps between sub-departments of the House music spectrum. Driven by an offbeat synthesised bass pluck that pules through the lead kick, the production is aimed at both the Tech and Deep enthusiasts, whilst retaining a traditional format that'll catch the ears of anyone with a love for all things House. Matt's background as a player of multiple instruments is obvious on the break when the bass holds off to make room for an intricate piano section that brings the atmosphere back to something more Balearic and tuneful. On return of the drums and bass on the drop, the groove returns and it's back to the bass for the main body of the track.
The second track 'We're The People' again shows off Matt's musical training, this time with a more dance floor focused production that'll do the damage for festival season. The solid bass synth cuts through the deep drums and is carried by the swung hats that pierce through the mix on the off beats. True to form the breakdown offers another showcase of intricate melodic work via the soulful guitar breakdown that gives the subs a break.
Matt Hanzi is picking up fans in all the right places and the latest additions to his works will only add to hype already circulating for his production work.