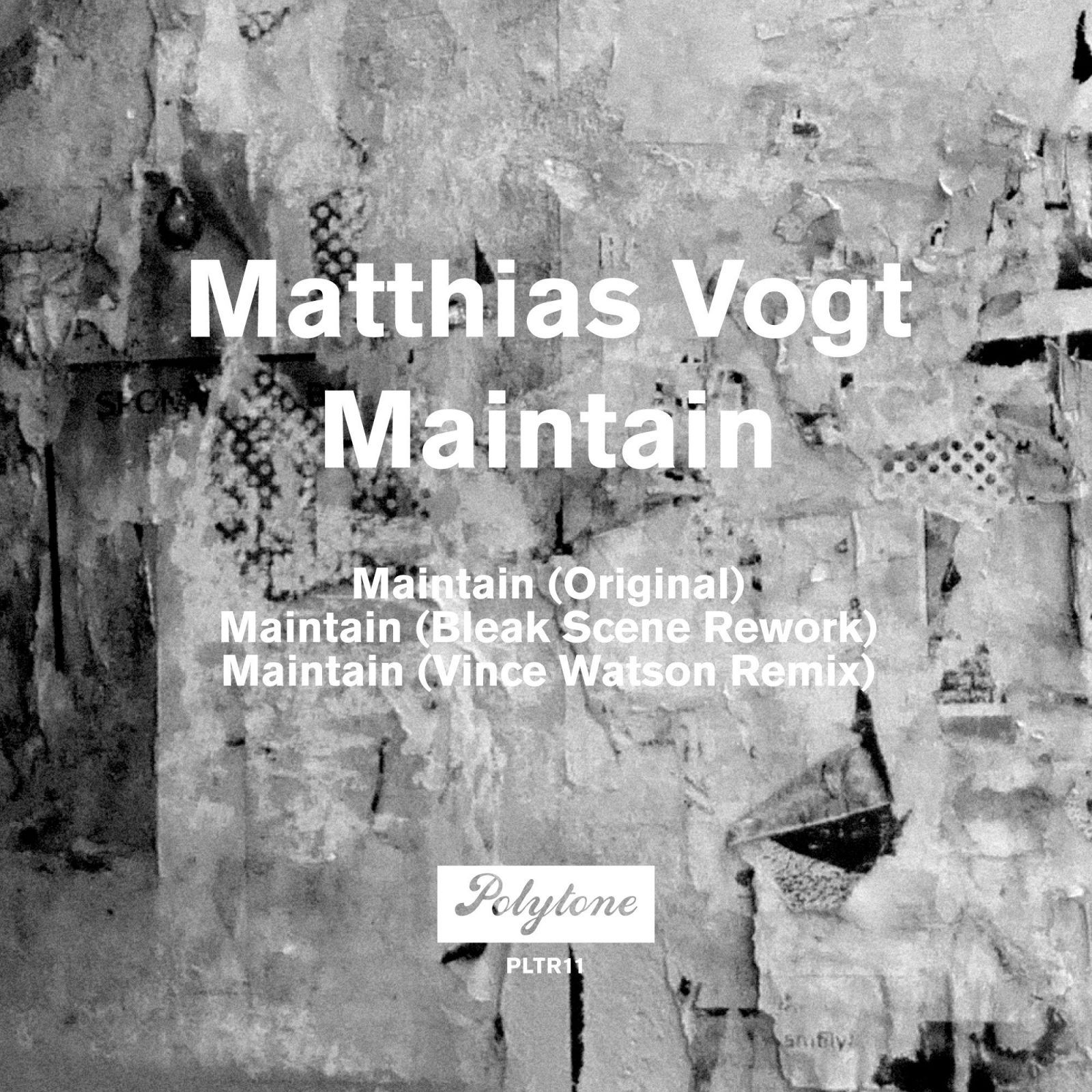 Matthias Vogt – Maintain (incl. Bleak and Vince Watson remixes)
Mathias Vogt 'Maintain' is out on Polytone Recordings this August with Bleak and Vince Watson remixes in tow.
Matthias Vogt's impressive back catalogue stretches across labels such as TENG, Lazy Days, Saw Recordings and Frankfurt's finest, Polytone Records. As a Jazz pianist, producer and DJ the multi-talented Vogt delivers a sublime offering in 'Maintain', along with two robust remixes from Vince Watson and Delsin and Deeply Rooted House affiliate Bleak.
'Maintain' ticks into life through bright stab lines, dusty percussion and warm resonating modulations to culminate in a gritty off-kilter cut with an infectious and robust groove.
Bleaks re-imagining is dominated by heavy kicks, shifting percussion and whirring atmospherics, all in all a punchy techno jam cultivated for the dance floor.
Vince Watson pushes towards the deeper end of the spectrum with warm rippling drums and oscillating synth lines that lend themselves perfectly to this excellent final offering.
Matthias Vogt 'Maintain' drops on Polytone Recordings out on 4th August 2014.