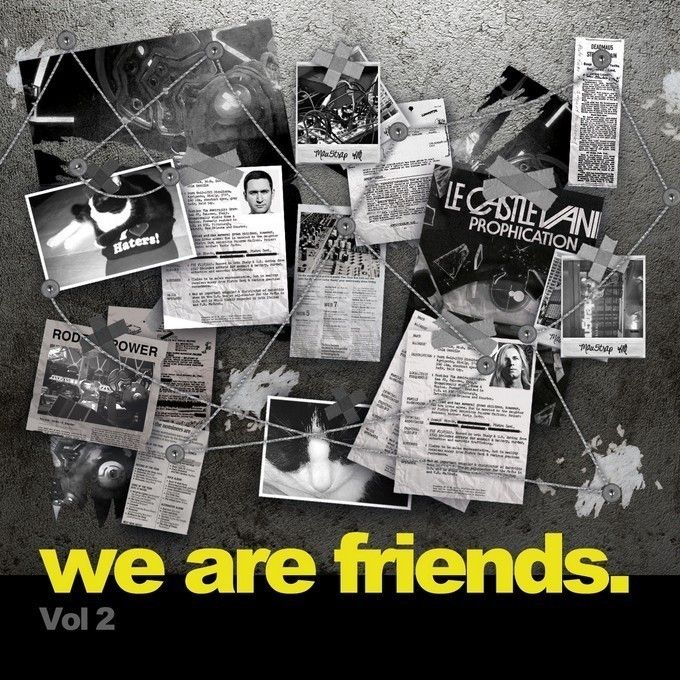 mau5trap – We Are Friends Vol.2
Today, electronic pioneer deadmau5 and his burgeoning mau5trap label will return with the second volume of their 'We Are Friends' compilation. The album, which follows their 2012 inaugural volume, features two new tracks from deadmau5 himself alongside a selection of music from the label's roster. Pre-sale for the compilation will be launching on 22nd October, which is set for release in the UK via Virgin EMI.
Known for breaking records and breaking boundaries, deadmau5 – a multiple JUNO Award-winning and Grammy®-nominated artist – is also committed to breaking up-and-coming talent with his label mau5trap recordings. As the follow up to the mau5trap compilation 'We Are Friends Vol. 1,' 'We Are Friends Vol. 2' will include music from BSOD (the collaborative project from deadmau5 and Steve Duda), James Njie, Kairo Kingdom and more, plus two brand new deadmau5 tracks with "Suckfest 9001" and "Your Ad Here." The complete track listing follows below.
deadmau5 continues to use the label to help nurture developing acts, curating the growing mau5trap artist roster which has included Le Castle Vania, Feed Me and Foreign Beggars to name just a few.
Today it has also been announced that two giants of electronic music – Astralwerks Records and deadmau5 – each credited with pioneering the genre's evolution from esoteric subculture to its undeniable place in mainstream culture today, have joined forces. In their exciting new partnership, Astralwerks will be the U.S. home to future deadmau5 artist releases and the exclusive distributor and label partner for deadmau5's imprint mau5trap recordings. This two-tiered agreement, encompassing both deadmau5 as a signed artist for the U.S. and as a global label partner with mau5trap, is the first of its kind for Astralwerks.