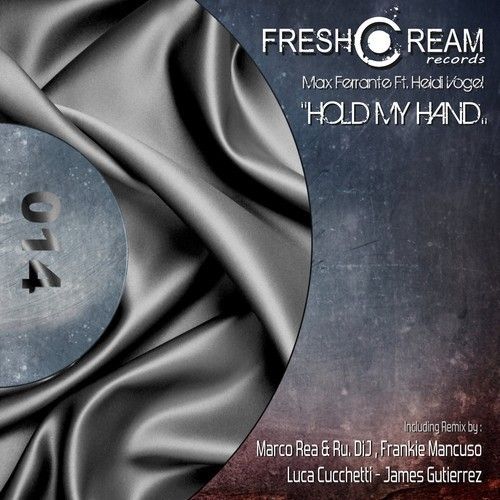 Max Ferrante feat. Heidi Vogel – Hold My Hand
"Hold My Hand" is the new single on Italy's Fresh Cream Records, produced by the Rome-based Max Ferrante and featuring the magnificent vocals of Heidi Vogel. This is Max's second offering for the Fresh Cream label, and Heidi is a vocalist of much renown, loaning her voice to past releases from the likes of Cinematic Orchestra, Ananda Project, IG Culture, and Liquid People. "Hold My Hand" is a pulsating builder of a house music track, with blissful layers of pads and rhythm complimenting the vocal. A squelchy, filtered synth line enters at the breakdown and completely takes the song to a new place, guiding the dance floor along the way.
A trio of remixes is led by the label's own Marco Rea and Ru.DiJ, collaborating on a version that is flavored with key work by Frankie Mancuso. It's more of an uplifting, melodic, peak time affair adding balance to the underground vibe of the original. A couple more talented Italian producers follow, with a deep, bass-fueled mix by James Gutierrez and a somewhat spacier version from Luca Cucchetti touching on tech-house elements. It's a well-paced vocal house single from Fresh Cream, sure to please DJs of many different stripes.
Label and Artist Links:
www.freshcreamrecords.com
www.soundcloud.com/maxferrante