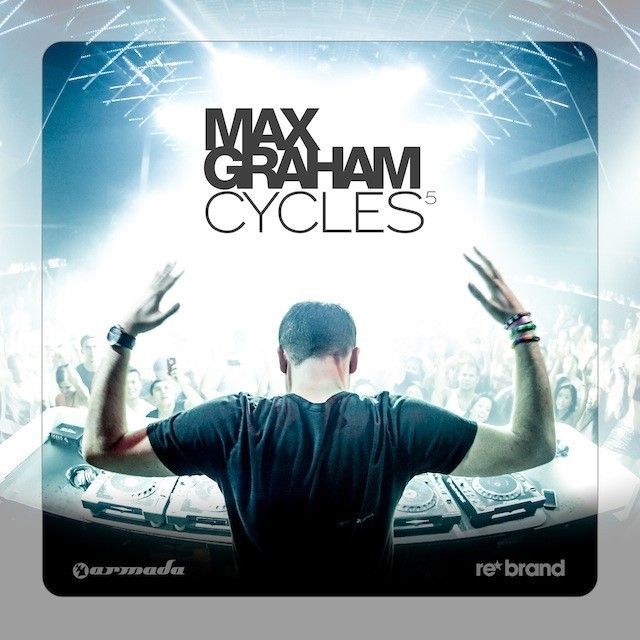 Max Graham – Cycles5
Parts of the world may still be in the depths of winter, but things are heating up as the date nears for renowned producer Max Graham's Cycles 5 release. Available now on iTunes is the opening track "Above You" from Silence Groove, the second of three exclusive instant gratification tracks from the highly-anticipated compilation out January 17 on Armada.
"Above You" is a delicate piano number that sets the tone for Cycles 5, a stunning start to what is sure to be one of the favorite compilations of 2014. Pre-order the album now and receive all three instant gratification tracks, Aerofeel5 – "Position," Silence Groove – "Above You" and Re:Locate vs Robert Nickson – "Recognition" (out Jan. 10), before the album's release!

Max Graham's #CyclesTour2014 Begins January 17 at Ruby Skye
If you haven't had the honor of catching Max Graham live, now's your chance! Max will be touring North America following the release of his Cycles 5 compilation on Armada Music on January 17, kicking off in San Francisco at Ruby Skye before heading to Florida, Philadelphia, Atlanta, New York, Toronto, Los Angeles and more.
Keep an eye out on Max's Facebook page at facebook.com/djmaxgraham for more date announcements.
#CyclesTour2014 North America Tour Dates
01/17/14 – San Francisco, CA – Ruby Skye
01/24/14 – Hollywood, FL – Gryphon
01/25/14 – Tampa, FL – Hyde Park
01/31/14 – Philadelphia, PA – Vanity
02/01/14 – Atlanta, GA – Tongue & Groove
02/07/14 – Boston, MA – Rise
02/21/14 – Montreal, Canada – Penthouse
02/28/14 – Toronto, Canada – Mod Club (Cycles 150 Live Broadcast)
03/01/14 – Brooklyn, NY – SRB Brooklyn
03/07/14 – Los Angeles, CA – Exchange
03/21/14 – Washington DC – Zeppelin
03/22/14 – Edmonton, Canada – Encore WEM