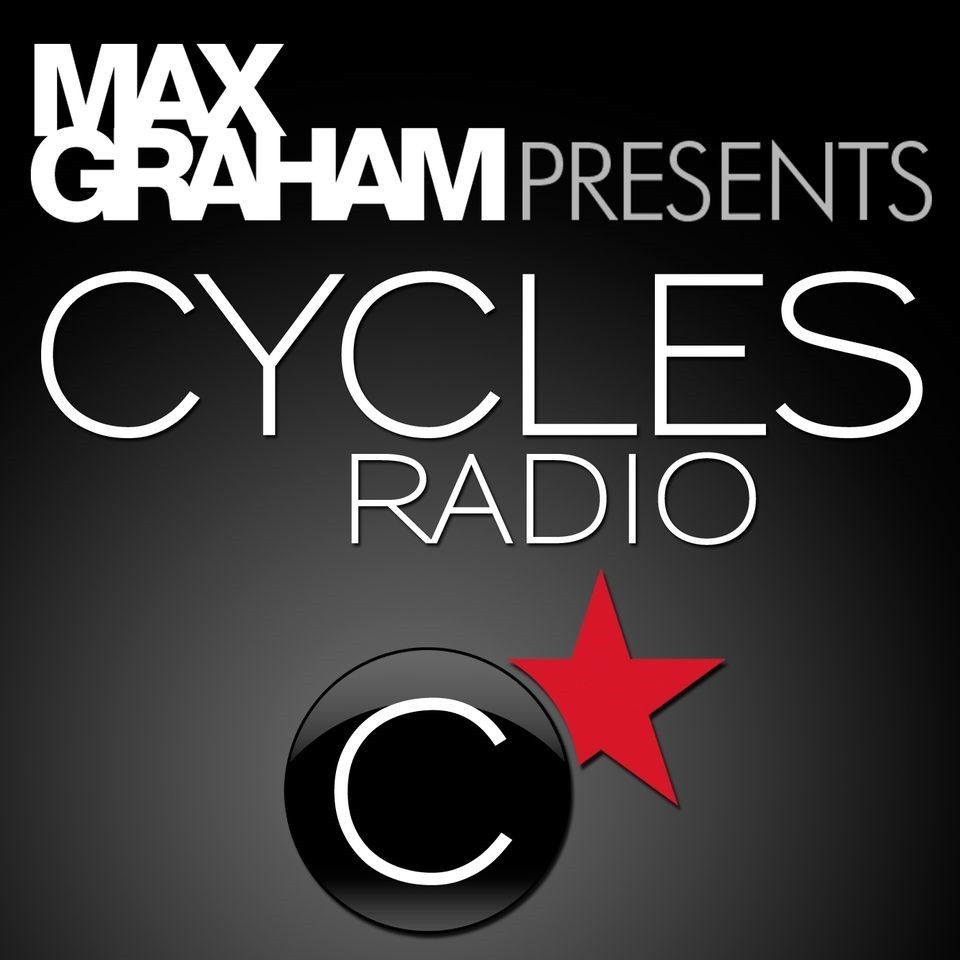 Max Graham Presents Cycles Radio 140 – Best of 2013 Part 1
Each week DJ/Producer Max Graham takes you through a wide variety of dance music mixed together in his unique style. Max has been touring the world for over ten years to more than 67 countries and entertained hundreds of thousands of club goers and music lovers. He brings with that experience a wealthy knowledge for how music fits together to create a captivating flow.
Tune in LIVE to Cycles Radio between 12-2 Eastern every Tuesday on DI.FM "DJ Mixes" channel.
Tracklist
01. BT – Skylarking [Armada]02. Mat Zo & Porter Robinson – Easy [Ministry of Sound]03. Kobana – Song Of Mermaids (August Rush) [North Coast Digital]04. Armin Van Buuren vs Arty – Nehalennia [Armind]05. iIan Bluestone – Sinai [Anjunabeats]06. Estiva & Cardinal Feat Arielle Maren – Wait Forever (Estiva) [Enhanced]07. Signum – First Strike (Juventa Club Mix) [Armada]08. Vinny Troia Feat Jaidene Veda – Fade Into You (Jerome Isma-Ae & Ilan Bluestone) [Curvve]09. Above and Beyond – Walter White [Anjunabeats]10. Shogun – Drop [Armind]11. Audien – Wayfarer [Anjunabeats
12. Tom Swoon – Butterfly (Myon & Shane54 Summer Of Love)
13. Boom Jinx, Maor Levi & Ashley Tomberlin – When You Loved Me [Anjunabeats]14. Super8 & Tab – L.A [Anjunabeats]15. Pryda – Power Drive [Pryda]16. Steve Haines – Charged [Re*Brand]17. Aerofeel5 – Pitch Master [Iboga]18. Sander Van Doorn and Mark Knight vs Underworld – Ten [ToolRoom]19. Electric Soulside – Hotspot [Lot49]20. Misja Helsloot Feat Fisher – Inspire (Aerofoil) [Black Hole]21. Protoculture – Laguna [Rebrand Records]22. Drumcomplex – The Box (Alex Di Stefano) [Baptism]23. Remy & Roland Klinkenberg – Til Ya Drop (Mark Sherry & 2nd Phase Remix) [Bootleg]24. Tempo Giusto – Blacksmith (Mark Sherry) [Echelon]25. Alex MORPH – New York City [ASOT]
Subscribe to Cycles Radio on iTunes: http://bit.ly/cyclesradioitunes
Past shows, downloads and tracklists: http://bit.ly/cyclesradiosoundcloud