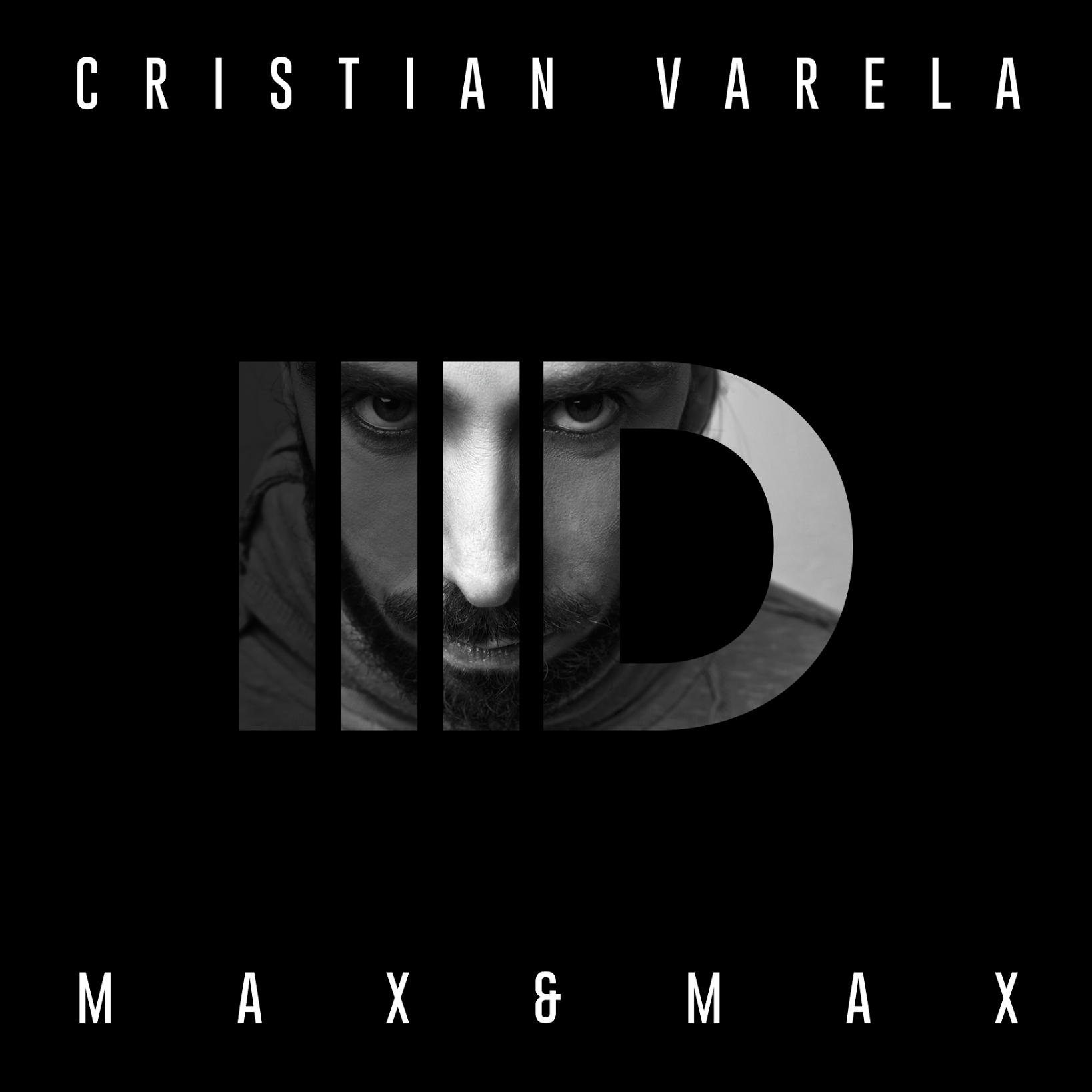 Cristian Varela - Max & Max
October 19th 2015 sees Cristian Varela return to Carl Cox and Jon Rundell's seminal imprint Intec with his hugely anticipated album, 'Max & Max'.
"Max & Max is the fusion of different sounds, emotions and feelings from different periods of my life. This mixture, and the combination of ways I've created my music over the last few years, has made in my opinion, a complete, dynamic and emotional album," says Cristian.
"I can find inspiration just about anywhere, whether that's walking in the street, in a restaurant, or in the airport – I find ideas in the sounds of normal everyday life. When I arrive at home I try to translate all this into my music."
The talented Madrid DJ/producer has been at the forefront of the Spanish techno scene for over 15 years with his unique brand of melodic dancefloor-ready productions and energetic performances at Intec's sell-out Off-Sonar party at Under Club (Barcelona) and at Carl Cox's legendary Revolution party at Space Ibiza.
'Max & Max' is Cristian's most accomplished work to date and takes us on a captivating journey through 15 outstanding tracks encompassing; warm laid back moments, emotive soundscapes and funk-driven rhythms which simply ooze class. Cristian says "All the tracks are very special for me but the most powerful on the dance floors are 'Caramba', 'Fascinator', 'Human', 'Destiny', 'Great' and 'Loveperc'."
The LP's opener 'Caramba' sets the pace of inspiring organic percussion sounds to kick things off and get us in the mood for the drum percussive beats, female vocal and emotive effects of 'Great'.
The album continues by showcasing an assortment of tech house and techno gems such as 'Blanky,' which utilises varied synth lines to devastating effect, the rolling bass and amazing male vocal lead in 'San Fransisco' and the laid back more soulful groove of 'Jazzy Freedom'.
Other highlights include 'Penthouse', which gives a more female vocal approach with an energetic soundscape feel, the heads down techno of 'Destination and the hypnotic 'Alarm Waves' with its amazing female spoken vocal and bleeps.
The album concludes with the solid beats and 90s-esque rave chord and acid progression of 'Human' to take things up a notch and lead us nicely into the Samba-style Techno groove of 'Tiger' and the album's final track 'Fascinator'. Both 'Caramba' and 'Love Perc' were also released as singles earlier this year, as a precursor to this album, to much acclaim and featured remixes from Jon Rundell and Boris.
All in all, 'Max & Max' is a very impressive and accomplished album from one of dance music's most dedicated techno stars. The album effortlessly flows from track-to-track and offers a vast array of variety, which highlights just what a versatile DJ/producer Cristian is.
Cristian has also prepared a live version of the album to be played at club shows throughout Europe, using a special Emulator Screen, the Roland Aira TR8, the Roland Aira MX1, the Roland MC505, Ableton Push and the Cyclone TT303.
Also keep a look out for Cristian playing tracks from the album during ADE on a live stream on Beatport on Friday 16th Oct from 1400-1600 just a few days before its release. Fellow Intec colleagues Carl Cox & Jon Rundell will also perform.
'Max & Max' is out October 19th on Intec on Beatport and everywhere else two weeks later.
Tracklist
01.Caramba
02.Great
03.Blanky
04.San Francisco
05.Jazzy Freedom
06.Tomy & Jerri
07.Love Perc
08.Penthouse
09.Silver Tokyo
10.Destination
11.Alarm Waves
12.Human
13.Tiger
14.Ovnivion
15.Fascinator