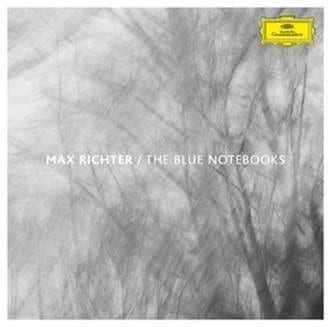 Max Richter announces score to the new ballet 'Woolf Works'
Grammy-nominated composer Max Richter has written a score for the new ballet 'Woolf Works', which is choreographed by Wayne McGregor and conducted by Koen Kessels with the Orchestra of the Royal Opera House. 'Woolf Works' runs from Monday 11th May To Saturday 23rd May.
Today also marks a UK release of 'The Blue Notebooks' deluxe edition on Deutsche Grammophon, which you can buy on vinyl and CD. This edition includes a specially-recorded orchestral version of 'On The Nature Of Daylight'.
'Woolf Works' marks the fourth collaboration between Max Richter and the acclaimed Royal Ballet Resident Choreographer Wayne McGregor.
This ballet is McGregor's first evening-length work, and is something of a landmark in the careers of both artists. The piece is at once a biographical narrative based on the life of Virginia Woolf, as well as a journey through three of her landmark novels; 'Mrs Dalloway', 'Orlando' and 'The Waves', plus a selection of her autobiographical writings.
As is by now typical in the collaborations between McGregor and Richter, 'Woolf Works' operates like a giant multi-sensory collage of disparate elements, fusing multiple languages, media, technologies, movement, and symphonic music in a completely new way.
While Richter's music is typically eclectic, moving from intimate chamber-scale instrumentation to abstract electronica, both computer-generated and analogue, the epic orchestral onslaughts in "Woolf Works" are unprecedented in his work so far.
Both McGregor and Richter are searching spirits in their own medium, standing somewhat outside the mainstream, and it is this, as well as their consistently innovative and boundary-pushing approach, that makes them such well-suited artistic partners.
The partnership began with 'Infra' in 2008 – Wayne McGregor's most successful ballet to date (which also featured set design by Julian Opie). The music was subsequently released in an extended form as Max's fourth solo release (on FatCat's 130701 imprint) to rave reviews from titles including the Guardian, who described it as "languorously transcendent" . You can watch a short video on 'Infra' here:
Richter's introducing of brutalist and shocking computer generated elements juxtaposed with romantic and fragile interludes (something of a trademark soundscape for him) has gone on to influence a whole genre of ballet scores and music since, notably Olafur Arnald's 'Dyad 1909' , and A Winged Victory For The Sullen's 'Atomos', both for McGregor.
Richter and McGregor next teamed up in the gut-wrenching short opera 'Sum', based on David Eagleman's best-selling work on the theme of mortality and the afterlife, with Mcgregor acting not as choreographer, but as director.
Max Richter's fifth album ''The Four Seasons Recomposed' – which earned him an Echo Classical Award – was next choreographed by Wayne McGregor in his ballet Kairos' for the Zurich Ballet, and will receive its UK premiere at this year's Edinburgh International Festival. For a behind the scenes view of the ballet, watch this video:
Probentrailer «Notations» III from Opernhaus Zürich on Vimeo.
Since Tchaikovsky first elevated the status of ballet music beyond simply that of providing an agreeable accompaniment for dancers, the relationship between choreographers and composers has become a dynamic and fertile meeting place, giving rise to some of most challenging works of the modern era.
Stravinsky's 'The Rite of Spring' of 1913, written for Diaghilev and the Ballet Russes, caused a well-documented riot at its premiere, provoked as much by the revolutionary brutality of the music as by the unprecedented movement vocabulary of the dance.
From here ballet music splintered into many directions from Prokofiev to Ravel and Copland – but at its core it has remained a space for innovative thinking; John Cage's collaborative experiments with Merce Cunningham and Philip Glass's works with Lucinda Childs are strong examples.