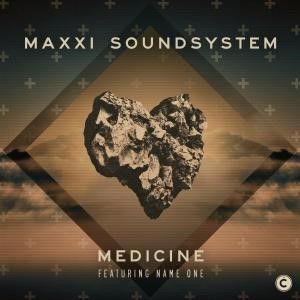 Maxxi Soundsystem – Medicine EP featuring Name One
Culprit is delighted to kick-start its sixth year with a 50th EP release – Maxxi Soundsystem's 'Medicine'.
The "Medicine" EP represents Maxxi Soundsystem's full-fledged Culprit debut, after providing a standout remix of Burnski & M A N I K's "YJG" last year. The EP is Maxxi's re-union with his frequent vocal collaborator Name One – their massive "Regrets I Have No Use For" was surely one of the songs of 2012 for the venerable Hypercolour label. Coincidentally, this is a second year running that Culprit begin their year with a record featuring Name One – his work for Adriatique's "Midnight Walking" got 2014 off to a flying start for the LA imprint.
"This EP represents the pick of the tracks I did working with Name One, they are songs but totally focused on the dancefloor – initially I thought of these as 3 singles but we did so many tracks together in a relatively short space of time it seemed only right to introduce them to the world on the same record. Working with Jack (Name One) is always a pleasure – his lyrics and ideas are in my opinion a huge level above what you find in most dance music". Maxxi Soundsystem