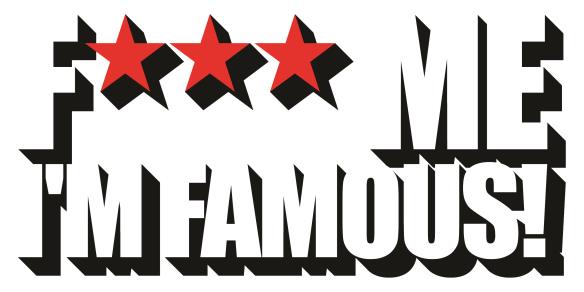 May 29th The Grand FMIF Opening with David Guetta- Full line up announced
Thursday nights in Ibiza have a name: F*** ME I'M FAMOUS, the summer residency of DAVID GUETTA the DJ producer who has taken the electronic Music world by storm.
His records have hit nº1 around the world. His shows cause mayhem wherever he drops a beat. But Guetta calls Ibiza home. Usually found in stadiums, arenas or headlining festivals, he returns to his most loved club and island – Ibiza, Pacha.
Intimate. Kicking off on 29th May with a new production, Crazy sexy cool; it's his only European residency. David will play long and hard every week, joined by his Friends – new and reknowed talents – like NICKY ROMERO, AFROJACK, SHOWTEK, A-TRAK, MARTIN GARRIX, CHUCKIE, GLOW IN THE DARK, KAZ JAMES – and more…
There will be always be surprises, The Music is the heart of the party, but what sets FMIF apart is the experience. It's clubbing at it's most Glamorous, Hedonistic …
Sexy, Cool.
This is the night that no one wants to miss in Ibiza.
May 29th Opening party with David Guetta, Showtek and Daddy's Groove
FULL LINE UP SUMMER 2014
May 29 – Opening Party
David Guetta, Showtek, Daddy's Groove
June 5
David Guetta, Nicky Romero, JP Candela
June 12
David Guetta, Showtek, Daddy's Groove
June 19
David Guetta, Glow In The Dark, JP Candela
June 26
David Guetta, Showtek, Daddy's Groove
July 3
David Guetta, Nicky Romero, JP Candela
July 10
David Guetta, A-Trak, Kaz James, Daddy's Groove
July 17
David Guetta, Showtek, JP Candela
July 24
David Guetta, Afrojack, Glow In the Dark, Daddy's Groove
July 31
David Guetta, Nicky Romero, JP Candela
Aug 7
David Guetta, Martin Garrix, Daddy's Groove
Aug 14
David Guetta, Nicky Romero, JP Candela
Aug 21
David Guetta, Showtek, Daddy's Groove
Aug 28
David Guetta, Glow In the Dark, Kaz James, JP Candela
Sept 4
David Guetta, Chuckie, Daddy's Groove
Sept 11
David Guetta, Arno Cost, JP Candela
Sept 18
David Guetta, Daddy's Groove, guest TBC
Sept 25
David Guetta, Guest tbc, JP Candela
Oct 2- Closing Party
David Guetta, Chuckie, More TBC