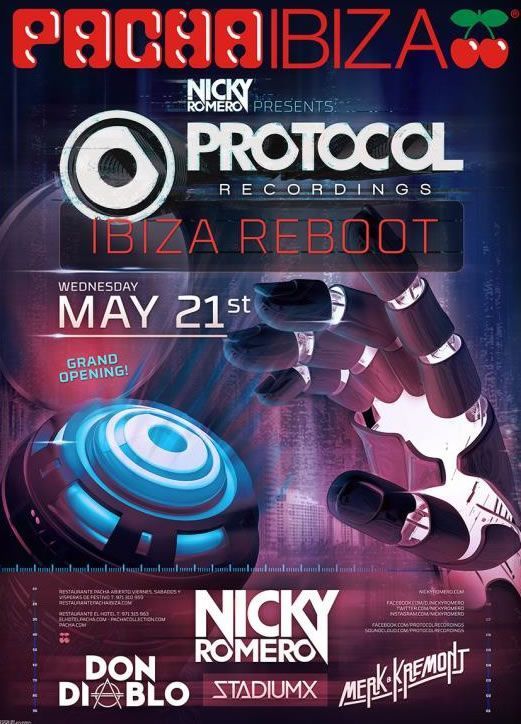 Nicky Romero presents Protocol Recordings Ibiza Reboot at Pacha Ibiza
Nicky Romero is proud to announce that the Protocol Recordings Ibiza Reboot will be the grand opening event at the iconic club, Pacha Ibiza, on Wednesday, May 21st. After its sold-out launch in Miami and other successful stops in Las Vegas and Amsterdam, Nicky Romero's "reboot" concept continues on its global conquest with a highly anticipated event on the infamous party island. Nicky Romero, along with his fellow label mates Don Diablo, Stadiumx, and Merk & Kremont, are set to dominate the dance floor with only the finest in progressive and electro house, manifesting the "reboot" both aurally and physically. Pacha Ibiza and the fans that will flock to the club are in for a very special grand opening with the help of Nicky Romero & Protocol Recordings.
See the madness that ensued when the Protocol Recordings Reboot Tour began in Miami: http://bit.ly/1inevHR.
Featuring Nicky Romero, Don Diablo, Stadiumx, and Merk & Kremont
For Tickets & More Information Visit:
www.ProtocolRecordings.com

Protocol Recordings Social:
www.facebook.com/protocolrecordings
www.twitter.com/ProtocolRec
www.soundcloud.com/protocolrecordings