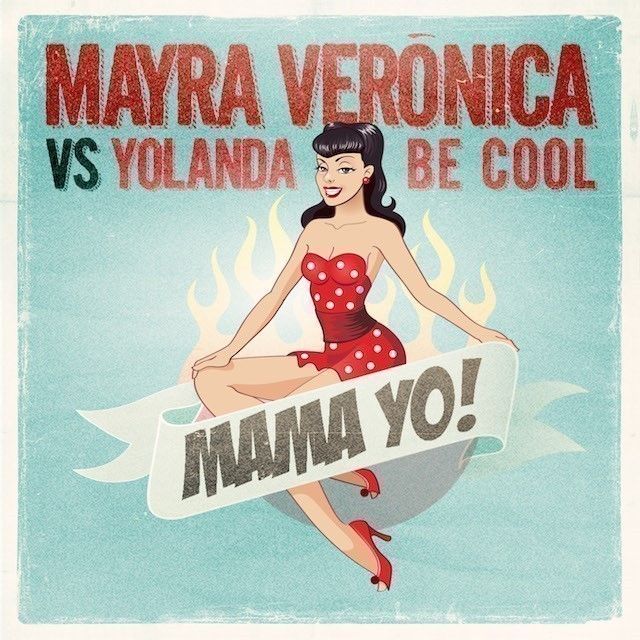 Mayra Veronica Vs. Yolanda Be Cool – MAMA YO!
Ibiza's summer anthem has finally made it back to North America! Following its recent addition to MTV Hits and MTV Clubland's rotation earlier this week, Yolanda Be Cool's retro remix of Mayra Veronica's "MAMA YO!" is out now on iTunes in the US & Canada through BMG Chrysalis.
Eccentric Aussie duo Yolanda Be Cool bring back their trademark sax-laden retro sound for this adaptation, reminiscent of their colossal 2010 hit "We No Speak Americano" which today boasts over 40 million views on YouTube. Already seeing support from Steve Aoki, Robbie Rivera, Glow In The Dark, Caroline D'Amore on Dash Radio and more, this offbeat remake of the original is quickly teeing up to be this summer's pop/dance smash.
The original comes from Cuban singer/songwriter Mayra Veronica — best known for her US Billboard Dance Chart #1 hit "Mama Mia" — and is a remake on the classic Carmen Miranda song "Mamãe Eu Quero" that's been covered by Hollywood greats like Lucille Ball and the Marx Brothers. The official music videos for both the original and Yolanda Be Cool's remix have reached over 2 million views and counting.
The pair from Down Under were thrilled at the opportunity, saying, "We've always been a fan of the original version by Carmen Miranda, so when the opportunity arose to do a 2014 remake with Mayra Veronica we jumped at the chance and love the result. It's definitely the biggest track in all our DJ sets and people come up to the booth to ask what track is playing every time, which is always a good sign."
Keep an eye out for the "MAMA YO!" Remixes EP featuring Lucas & Steve, Bali Bandits, Jasper Dietze and BOOTSMEN that's set to come out this Fall.