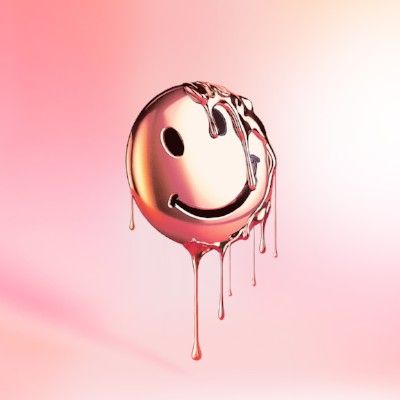 Blonde ft. Bryn Christopher - Me, Myself & I
After over 200 million streams and three major hits – 'All Cried Out' (#4), 'I Loved You' (#7) and the Craig David collab 'Nothing Like This' (#15) – which were all A-listed at Radio 1 with a total of 1.5 million domestic sales, Blonde are back to their irrepressible best with their new track 'Me, Myself & I' which features Bryn Christopher.

Erupting in a blaze of energy and melody, 'Me, Myself & I' is a euphoric piano house banger with an immediately addictive vocal hook. Spinning some throwback '90s vibes into a contemporary production, the track's uplifting quality is further inspired by Bryn Christopher's towering vocal and theatrical phrasing.

Bryn Christopher continues to demonstrate his ability to hit that precise blend of club energy and crossover pop. Co-writer and vocalist on Sigala's huge 'Sweet Lovin'', he again teamed up with Sigalaas co-writer of 'Came Here For Love' featuring Ella Eyre.

Directed by Jordan Rossi, the track's official video reflects the track's positive themes of individuality, empowerment and self-respect. The video is packed with notable influencers who are celebrating and embracing everything that makes them unique. Its cast of charismatic personalities includes the model and self-love advocate Kitty Underhill; fast rising drag star Freida Slaves; the feminist artist Venus Libido;London club kid and DJ Prince JayJay; and the renowned London-based, Atlanta-born drag performerCara Melle.

While Blonde have been keeping a relatively low profile of the late, the young production duo have maintained a busy schedule of creating chart-bound hits and specialist club tracks.

Jacob Manson has contributed two summer anthems: as co-writer of the BANX & RANX / Ella Eyre Top 5 smash 'Answerphone' and as producer and co-writer of The Vamps' latest single 'Just My Type'. It reaffirms Blonde's songwriting credentials after Manson and Blonde partner Adam Englefield co-wrote the Rudimental and Ed Sheeran collab 'Lay It All On Me' which reached platinum status on both sides of the Atlantic.

Manson has also produced and co-written 'Hooked' by Logan Paul's collaborators Why Don't We and co-produced Coldabank's 'Lovin' You'. Englefield has been similarly busy with his Night BeastRecords label, using his experience and underground roots to nurture new releases from rising artists My Friend, Biscits, Norwood & Hills, Trutopia, Scott Forshaw & Greg Stanier, and Endor. He also contributed vocals to Bobby Nourmand's track 'The Sun' and 'Fantasy' by Parx.

Together, the pair have been in-demand as remixers with credits including Katy Perry, Marshmello ft. Khalid, Chromeo ft. DRAM and Paloma Faith.