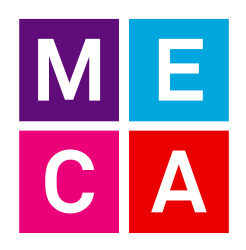 MECAFestival 2014
MECAFestival 2014 will take place from the 24th to the 26th of January in Maquiné, in the South of Brazil about an hour an a half from Porto Alegre. The festival is supported by two showcase MECAPresent events, one in Rio and one in São Paulo, the week after the festival. MECA offers a weeks holiday in Brazil for its International bands – stocked with house parties and fun excursions.
Charlie XCX // Friendly Fires // Klangkarussell // Savoir Adore // DJ Pedro Bertoletti // DJ Juli Baldi // DJ Fran Piovisan // DJ Daniel Lacet // The First Limbo // CallMeLolla // Audac // Copacabana Club // Bonde do Rolê // Aldo // Database // DJs Zeh Pretim // DJs All For Music // DJs Club688 // Mimpi Film Festival // Acústico Gelpi // Rio Shock // The First Limbo // Thiago Pethit // CallMeLolla // Audac // Copacabana Club // Aldo // Filipe Mustache // João Brasil // Fatnotronic // Cix & Yasmin // Ricardo Brautigam // Rapha Lima // Filipe Mustache // DJ Zeh Pretim // Guil Salles // Dre Guazzelli // Database // Ale Salles // F82 // Lalai + Ola // Dago Donato
MECAFestival – Maquiné
MECAFestival kicks off on Friday afternoon with some local DJ's and then is jam packed until 3am with Brazilian acts: The First Limbo, CallMeLolla, Audac, Copacabana Club, Bonde do Rolé, Aldo and Database. It's a super restricted warm up for Saturday, with limited tickets for those who are camping at MECA this year.
On Saturday the bands spend the entire day on site – they'll be able to swim, sunbathe, get lost in the forest, have a cool beer with some Brazilian friends and start to warm up for the main stage. MECA has also teamed up with Mimpi, a surf and skate film festival, who show some visuals in the afternoon before the shows. In between each show on the main stage, Friday's line up repeats itself in smaller burst shows on the football pitch. The MECA after party will be lead by Brazilian DJs Filipe Mustache, João Brasil and Fatnotronic.
MECAPresent
For the first time, MECA is travelling to Rio de Janeiro and São Paulo. The MECAPresent showcases will be held on the 29/01 at the Cave in Rio and on the 31/01 at the Grand Metropolé in São Paulo. These events bring the international line-up to the cities and include local DJs such as Cix & Yasmin, Ricardo Brautigam, Rapha Lima, Philip Mustache, DJ Zeh Pretim in Rio and Guil Salles , Dre Guazzelli Database, Ale Salles, F82, Lalai + Hello and Dago Donato (Neu) in São Paulo.
MECA has transformed itself into a music platform fired up with the main festival, house parties, showcases and ridiculously well done experiences for everyone. MECAFestival is now firmly on the festival map as an experience which offers the bands just as good a time as the public.
With previous live acts such as Two Door Cinema Club, Breakbot, CSS, Vampire Weekend, Dragonette, Flight Facilities, Friends and The Twelves, MECA festival is a unique opportunity to watch both national Brazilian and international artists.
MECAFestival is presented by Slash / Slash, Todos and Machine Management (UK)
Check out previous event video here

www.mecafestival.com.br

www.facebook.com/mecafestival
Tickets: http://www.blueticket.com.br/grupo/MECA

MECAPresent:
Jan 29- CAVE- Rio- 10PM
Jan 31- Grand Metropole- São Paulo- 10PM
Tickets:http://www.blueticket.com.br/grupo/MECA

www.mecafestival.com.br