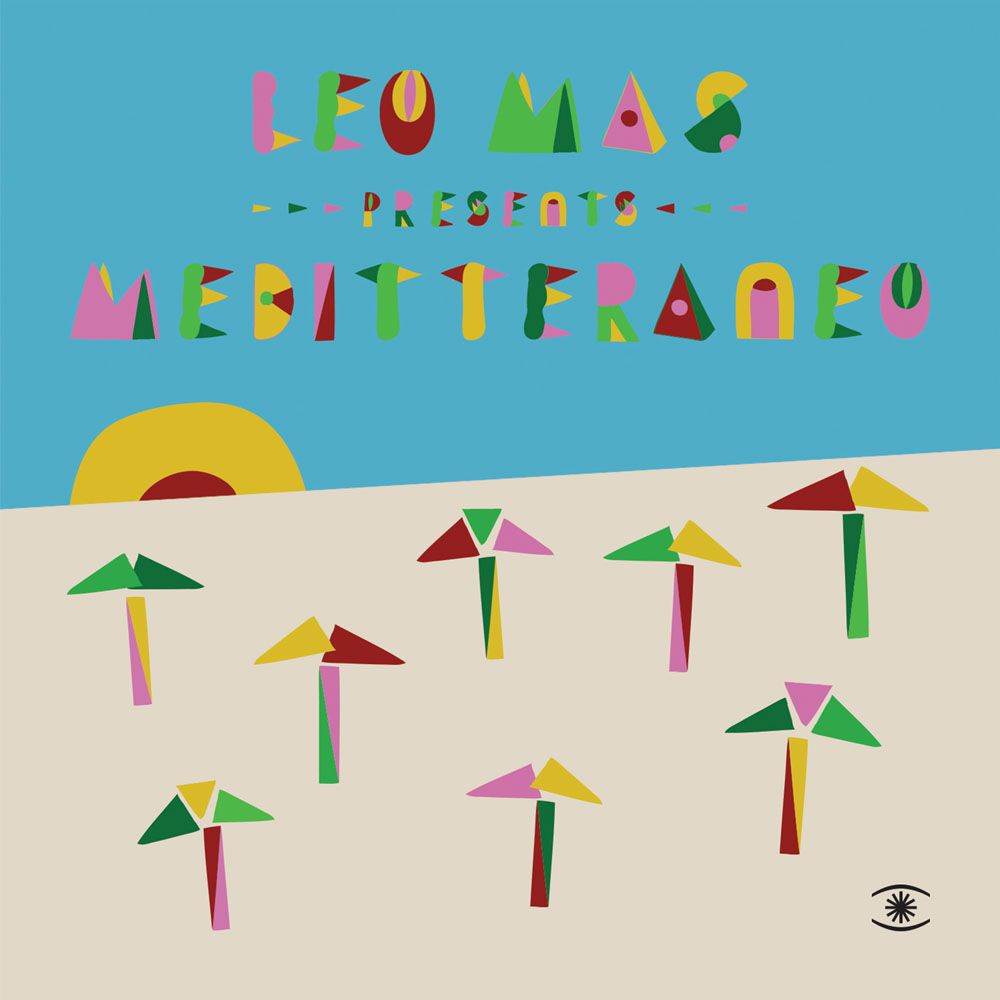 Leo Mass - Meditteraneo
Featuring tracks by Gianni Bella, Moana Pozzi, Ivano Fossati & Oscar Prudente, La Bellini, Aktuala, and more.
Leo Mas, the original Balearic DJ from Amnesia Ibiza, has compiled an album for Music For Dreams, the label spearheading the new movement of Balearic music and electronica.
'Leo Mas Presents Meditteraneo – Rare Balearica Volume 1' features rare Balearic beats from the 70s and 80s and is released on Friday 25th March 2016 on digital download and 3 vinyl EPs.
Leo Mas was a protagonist of the club scene phenomenon that was born in Ibiza. The legendary Italian-born Ibiza DJ and sublime record collector earned his reputation spinning alongside Alfredo in the mid-to-late 80s in seminal club Amnesia. They created a sound which influenced clubland worldwide with the advent of house, acid house and Balearic music, and their contribution still resonates massively today on the island and beyond.
The album brings together some of Leo's favourite obscurities and rare beauties from the 70s and 80s – tracks that shaped him as a DJ and also still feature in his sets. Leo is renowned for his excellent musical taste in all things special and unique.
Highlighted tracks include an elegant disco symphony called 'Dolce Luna (Parte 1a)' made in 1978 by Gianni Bella – the brother of singer Marcella Bella – and is a modern classic and secret weapon of Manchester's DJ Moonboots. Also included is 'L'Ultima Notte' by writer, model, porn actress and politician Moana Pozzi. The rare, quality funk track from 1989 pays homage to the class and intelligence of Moana Pozzi, who died aged just 33 in mysterious circumstances. 'Gil (Voglia Di Terra)' by Ivano Fossati & Oscar Prudente is an exquisitely beautiful spacey track that the very young teenager Leo Mas used to listen to in 1978.
'Satan In Love' by La Bellini, was only released on 7" single in 1978. It is a very rare record and a piece of slamming italo disco funk and included here are both the original and an updated version by Leo Mas and musical partner Fabrice. Another beauty is the Loredana Bertè track called "Number One", from her American 1981 album called 'Made In Italy'. The album was recorded for Platinum Hook, a gorgeous album, especially the second side, but unfortunately didn't have the success it deserved. Also featured is 'Dejanira' from the 1973 debut album by Aktuala, a band from Milan, on the cult label Bla Bla. Leo says "I listened to this track when I was a teenager because I followed the alternative scene in Italy." 'Dejanira' is a beautiful piece of tribal music with African and eastern influences from a time when the term 'world music' was non- existent, making Aktuala true pioneers.
Also featured on the album is 'U (I Dig You)' by Chrisma, a cover of 'Who' by Odyssey, a project from 1974 that saw Vangelis collaborate with Richelle Dassin and Robert Fitoussi and which only ever came out on 7". It was covered twice in 1977, once by Chrisma and also by Demis Roussous. Chrisma's cover was produced by Niko Papathanassiou, Vangelis' brother, and Leo Mas says "I've chosen the Extended version, found on the A side of the original 12", a sexy and nocturnal funk disco gem that I love. Next is 'Clouds Over Thin Paper' by Faust'O from his album 'Love Story' that came out in 1985. "Faust'O is a great borderline artist, original and innovative, a true rebel. His first productions from the late Seventies have a sound between Berlin Bowie, Joy Division and the first dark new wave." Another highlight is 'Blue Light' by Giorgio Li Calzi ft. Marconi Union. Calzi collaborated with artists like Wolfgang Flür from Kraftwerk, Alexandre Balanescu and for this track he worked with Marconi Union from Manchester. A true of the minimal English ambient sound, Marconi also worked with Jah Wobble. 'Blue Light' is an emotional track with a dreamy atmosphere that I loved on first listen, simply beautiful. With my partner Fabrice we did a version of 'Blue Light', the Androids Dream Remix. We chose this title because while working on it memories of Ridley Scott's Blade Runner came into our minds!"
The vinyl versions are limited to 250 pressings each.
The album is released on Music For Dreams on CD and digital on Friday 25th March.
https://www.soundcloud.com/music-for-dreams
http://www.kennethbager.dk
Tracklisting:
1. Ivano Fossati & Oscar Prudente – Gil (Voglia Di Terra)
2. La Bellini – Satan In Love (Leo Mas & Fabrice Inferno Lovers Mix)
3. Loredana Berté – Number One
4. Moana Pozzi – L'Ultima Notte
5. Chrisma – U (I Dig You), Pt. 1
6. Gianni Bella – Dolce Luna (Parte 1a)
7. Underground System – Bella Ciao
8. Aktuala – Dejanira
9. Faust'O – Clouds Over Thin Paper
10. Giorgio Li Calzi – Blue Lights (feat. Marconi Union) [Leo Mas & Fabrice Androids Dream Remix]
11. La Bellini – Satan In Love
12. Giorgio Li Calzi – Blue Lights (feat. Marconi Union)