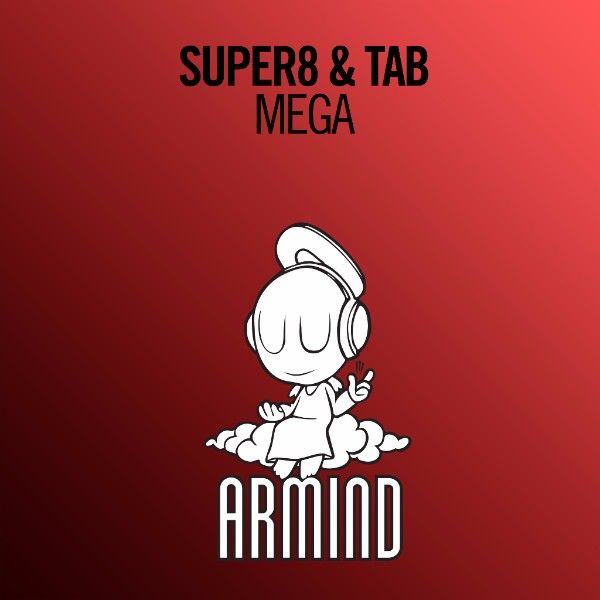 Super8 & Tab - Mega
The creators of one of the most sought-after IDs from Armin van Buuren's live set at the main stage of Ultra Music Festival in Miami have finally been revealed. None other than Finnish Trance duo Super8 & Tab is responsible for forging the tune called 'Mega', which saw its highly-anticipated release on Armin van Buuren's Armind imprint today.

Although 'Mega' had already seen its world premiere during the acclaimed 'A State Of Trance 750' event in Utrecht on February 27th this year, Super8 & Tab's latest dance floor devastator won over an even bigger crowd when Armin van Buuren played the track at Ultra Music Festival in Miami. Though the identity of its makers remained shrouded in secrecy until this very day, the record of the Finnish Trance duo quickly became one of the most sought-after live set IDs of the past few months, mainly because the track became a recurring highlight in a lot of Armin van Buuren's acclaimed live sets this year.

Super8 & Tab formed in 2005 and have since worked their way up to become and remain one of the main fixtures on the Trance calendar. They've put out two #1 artist albums in their flourishing career so far and continually play the world's biggest electronic music festivals, including Electric Daisy Carnival (EDC), Ultra, Tomorrowland, and the A State Of Trance events. Formerly tied to Above & Beyond's Anjunabeats label, Super8 & Tab recently signed to Amsterdam-based record company Armada Music and have since put out several colossal Trance tunes on its Armind label, including 'Komorebi', 'Moonbow', and now 'Mega'.

In addition to being Super8 & Tab's latest full-fledged single release on Armind, 'Mega' earned itself a meritorious feature on Armin van Buuren's brand-new 'A State Of Trance' compilation: 'A State Of Trance 2016'. The compilation features a plethora of eye-catching singles and high-profile artists, including Andrew Rayel, David Gravell, Gaia, Gareth Emery, Ørjan Nilsen, Simon Patterson, and, of course, Armin van Buuren.