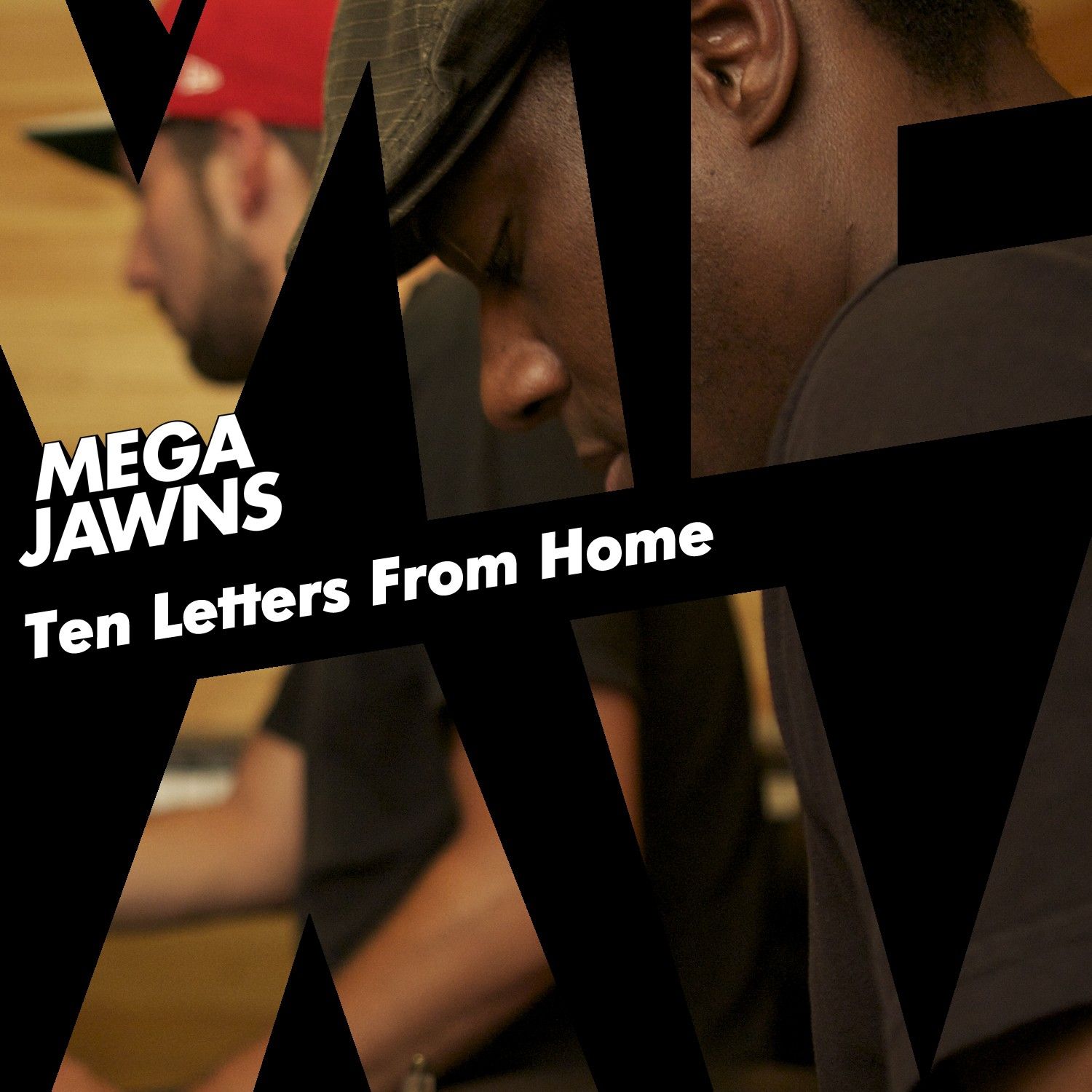 megaJawns – ten Letters From Home
Mega Jawns were born on March 10th 2014 in a basement studio deep beneath the frozen streets of West Philadelphia. The product of a chance meeting between two veteran producers, both named Will.
Their debut LP 'Ten Letters From Home' was written, recorded and mixed within seven days of the pair first shaking hands and is due to be released later this year on BBE.
Philly keyboard player, vocalist and producer Will Brock has been a journeyman on the international soul & jazz scene for many years, touring and performing alongside the Stylistics, Miles Jaye & Marion Meadows others. Equally at home in the studio as behind the piano, Will has seen releases on King Street Records & recorded with Stephanie Cooke & King Britt as one half of production outfit Soul Dhamma.
UK producer & DJ Will Sumsuch has been a stalwart of the European deep house scene for over a decade, playing shows from Brighton to Barcelona, Hoxton to Helsinki. His unique brand of deep-thinking electronic production has found favour with discerning DJs the world over, among them Ben Watt, Osunlade, Justin Martin & Jody Wisternoff.
The duo initially worked together on Sumsuch's single 'Simpatico', which was released on his own label Colour and Pitch in 2013, garnering support from legendary house vocalist Robert Owens among many others. Following the release, Sumsuch decided to hop on the plane to connect in person, and maybe make a couple of tracks too. The pair joked about making an LP, but neither really thought it would happen in a week…
The resulting music can only be described as the joyous sound of two talented musicians and producers working together in unison, completing each other's sentences. With the full weight of Philly soul tradition underpinned by unmistakably restrained European electronica, this record captures a character that neither performer could have summoned up alone. "Spirits were with us in the studio that week" says Brock and for once, the usually jovial Sumsuch simply nods solemnly. Joy is a taster from the the album, due to be supported in the clubs by John Morales, Louie Vega, Boddhi Satva and Kerri Chandler
Key Selling Points
Full press and radio campaign in key territories and massive online social media campaign in build up to release
Web: www.megajawns.com
www.twitter.com/megajawns
www.facebook.com/megajawns