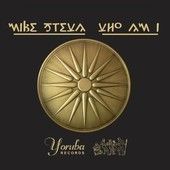 Mike Steva – Who Am I – Yoruba Records
Born in Australia to parents who migrated from Europe in the 1960's, Mike Steva's origins are deeply rooted in his ancestral homeland of Macedonia. Having always felt a deep and spiritual connection to his heritage, his music embodies this vibration with a strong association to drums, world music and ancient rhythms.
After signing his 'Visions Of Paradise' EP to Yoruba Records back in 2012, label founder and idiosyncratic electronic artist Osunlade has been one of Steva's staunchest supporters. "As with all our releases we take pride in the development of artists' freedom" says Osunlade of the project. "Mike has managed to do what most new artists haven't, create a complete musical story, full of soul and sounds from his homeland of Macedonia, as well as soon to be house classics." 'Who Am I' delivers eleven stunning cuts across a wide spectrum of electronic music, evidencing Steva's vast range of influences. 'Weekend Love' is surely one of the most joyous records of the year, with the voices of Melbourne's own Motty & Siobhan providing the perfect vocal duet to bring the record together.
The deeply tribal 'Oro' takes you on a spiritual journey to a remote village where Baltic brass, handclaps and foot stompin' are essential. With a maturity beyond his years and a continued dedication to playing, pushing and creating a sound that is honest and pure, 'Who Am I' is a fittingly impressive debut for this exceptional talent.
Less…
WHO AM I
MIKE STEVA, GEORG LEVIN, OSUNLADE, SIOBHAN, MOTTY