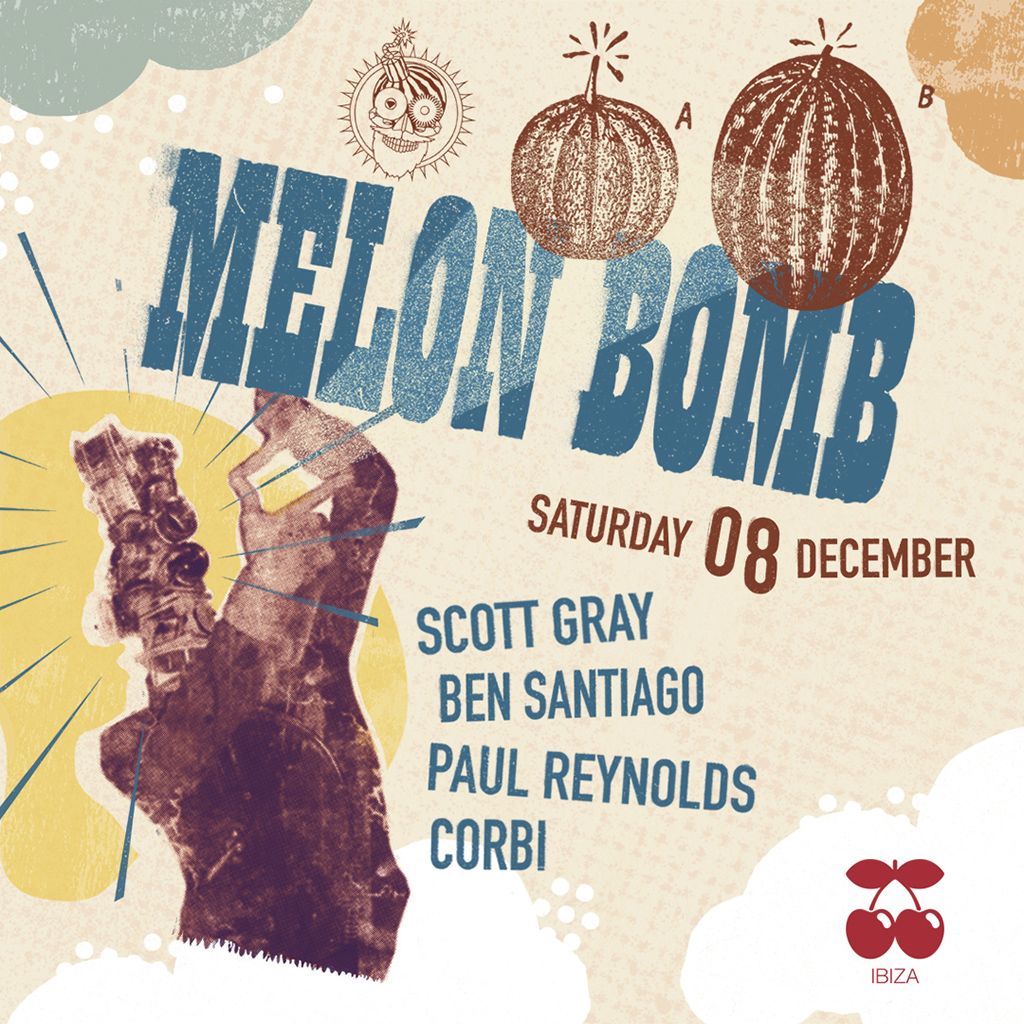 Melon Bomb heads to Pacha this winter…
At Pacha we are more than excited about our CHERRIEST WINTER, the warmest we've ever had. Since the closing parties, we have been working tirelessly to launch some incredible parties, focused on our philosophy of BACK TO BASICS. We are proud to say that our events are made by and for the wonderful local people, because winters are oftern more authentic than the summers!

Our warmest season can't be complete without the Melon Bomb team. Everybody knows than their parties need to be seen to be believed… so pop the Saturday 8th of December into your diaries, phones, apps, or even tattoo it somewhere!

The party will be at Pacha with the full team in effect, Paul Reynolds, Scott Gray, Ben Santiago and Corbi; to get you dancing more than ever. Quality disco & house music, played inside the home of cherries, in a pulsating atmosphere… what more could you ask for?

Don't miss out the opportunity to experience one of the most energetic parties!