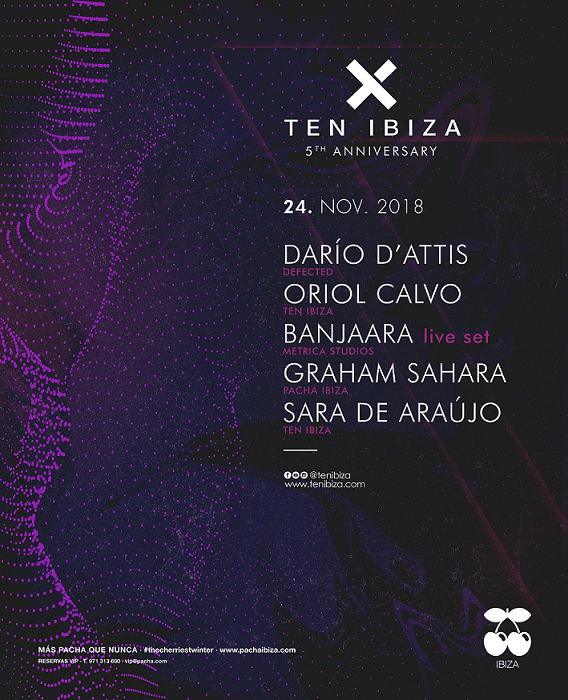 TEN IBIZA 5th anniversary @ Pacha Saturday, 24th of November
Pure Balearic DNA runs through the veins of the TEN IBIZA project born in 2013 from the hand of their two founders, Oriol Calvo and Micky. Now, five years after they are more than ready to celebrate their 5th anniversary at the cherries land next Saturday, 24th of November.
The Balearic Sound, the sound of the island, will take the control of the club with a sublime line up made with love by the Ten Ibiza team. Darío D'Attis, DJ and producer from Defected Records, will reflect his passion for music at the dance floor.
With no doubt, Oriol Calvo the co-owner of TEN must be there, talented artist and well known as one of the faces of Ibiza. Banjaara from Metrica Studios will surprise the crowd with a live set. One of our most loved artists and resident at our home will join the party too, our friend Graham Sahara. And the elegant power of Sara de Araújo from TEN, the real Lady of the electronic music in the Mediterranean will give a fresh touch to the night.
Five years bringing music as the magic of life and as a universal language that connects us all. Five years that we must to celebrate and where else, if not here at Pacha Ibiza.