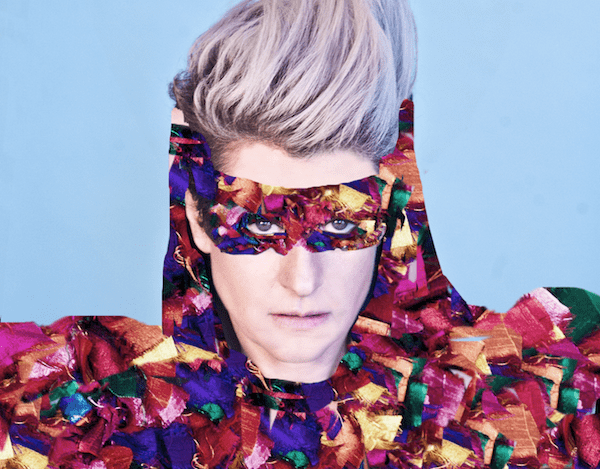 MELT: Lineup complete, day tickets now on sale…
By adding Peaches, SOPHIE, Roosevelt, Damian Lazarus, the Yo! Sissy and splash! Mag specials as well as 20 more acts to the bill, Melt! Festival 2016 is officially complete. In addition, day tickets are now on sale and our lineup by days is online.
Berlin, 31 March 2016
Did you recently take a look at a calendar? Spring is finally here, and it's only three more months to Melt! Festival. If that wasn't reason enough to jump for joy, we just completed our already packed 2016 lineup.
Taking the stage with her latest album Rub and her entire back catalogue from The Teaches Of Peaches to Peaches Does Herself in tow, the wonderful Peaches will continue to spit heteronormativity in the face with a performance at this year's Melt! Festival. SOPHIE brings lollipop synth and 8-bit sounds into the mix, whereas Roosevelt, performing in Ferropolis for the second time, caters to cool 80s synth lovers. With Crosstown Rebels boss Damian Lazarus, Schwarz Dont Crack, Coma, Still Parade, Boris and Kuriose Naturale, we have more friends coming back to join us on the peninsula of Ferropolis. Sango, Peak & Swift, Noah Kin, Liss, Shifted, Virginia (live) feat. Steffi & Dexter, Magdalena, Bomba Estéreo, SG Lewis and Klyne also confirmed their appearance.
Hailing from Berlin, the queer music festival Yo! Sissy will take over the Orangerie and turn the newly revived indoor stage in Ferropolis into a glittery drag and dance floor extravaganza. The Orangerie will see a plethora of dazzling drag performances – including a David Bowie tribute – plus live and DJ sets from JD Samson, Boris, Hard Ton, Black Cracker, Fritz Helder, Hi Fashion and Chance & Dark. By the way, the festival just announced the lineup of its second edition.
splash! Mag will also host its own stage this year. It wasn't just the molten cheese that lured the crowd to the Swiss raclette cheese booth, the smashing hip hop sounds that did the trick as well. Alongside already confirmed acts like Skepta, Lady Leshurr, Sango and Mura Masa, the splash! Mag crew will bring even more genre talents to Melt! Festival. Tereza, Noah Slee and Bluestaeb are the first to join the magazine's special.
With these latest additions, our 2016 lineup is 99% complete. However, over the next few weeks, we'll add a few small acts here and there. Our day tickets for Friday, Saturday and Sunday are now on sale too at €59 via www.meltfestival.de where you can also find our lineup by days.