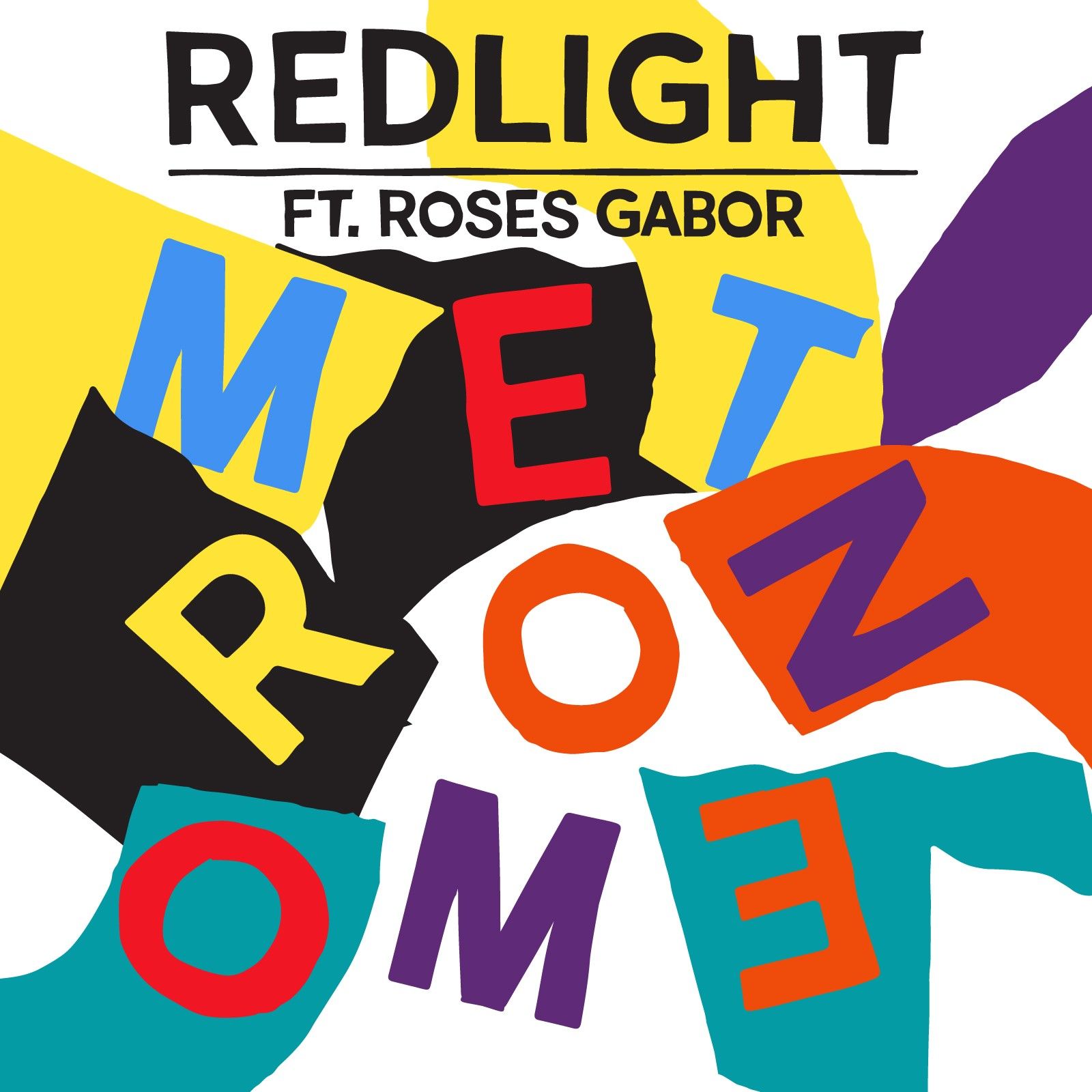 Redlight - Metronome
'Metronome' feat. Roses Gabor follows 'Gold Teeth', 'Lion Jungle' and 'Threshold', (the latter two of which were both premiered by Annie Mac as 'Hottest Record In The World' on BBC R1), as the fourth track to be unveiled from Redlight's highly-anticipated debut album, X Colour. Available as an instant download to fans who pre-order the album from October 21st, 'Metronome' lends itself to the glossy, widescreen world of Redlight's ever-evolving imagination.
Always keen to create new spaces for his music to inhabit, Redlight's vision feels fully realised throughout X Colour – and none more so than on 'Metronome'. Shiny, shuffling rhythms and a booming kick drum set the tone for a track that quite literally mirrors the sound of a metronome, twisting from side-to-side through a flurry of sharp, buzzing FX and filtered noise – all underpinned by a killer groove, Gabor's hazy, clockwork vocals and a swerving, low-end bass line.
Following in the footsteps of 'Threshold', a single already enjoying massive support across BBC R1, 1Xtra and Kiss FM, 'Metronome' is further proof that Redlight remains one of the UK's slickest and most inventive producers.
With more announcements and music to follow, you can also experience a taste of 'X Colour' via this filmic trailer, co-directed by Redlight in collaboration with Charles Golding/Hello Charlie: http://Smarturl.it/xcolourtrailer
Redlight's debut album 'X Colour' is released on November 13th.
Pre-Order it here: http://redlightmusic.co.uk/xcolour/
Redlight – AMP Tour 2015
Redlight has also been announced as a special guest on Annie Mac's upcoming AMP Tour 2015 in support of X Colour alongside Stormzy and Mele & Monki's 'NRG Flash' – see below for a full list of dates.
30/10 – Switch, Southampton
06/11 – 02 Academy, Bournemouth
07/11 – In:Motion, Bristo
13/11 – The Arena (Rainbow Venues), Birmingham
14/11 – 02 Academy, Glasgow
20/11 – Cardiff Student's Union, Y Plas, Cardiff
21/11 – 02 Academy, Sheffield
26/11 – The Warehouse Project, Manchester
27/11 – The Warehouse Project, Manchester
28/11 – Corn Exchange, Edinburgh
04/12 – 02 Academy Brixton, London
05/12 – 02 Academy Brixton, London
Redlight – US Tour Dates
21/10 – Royal Oak Music Theatre, Detroit (MI)
22/10 – House Of Blues, Cleveland (OH)
23/10 – Skyway Theatre, Minneapolis (MN)
24/10 – Electric Factory, Philadelphia (PA)