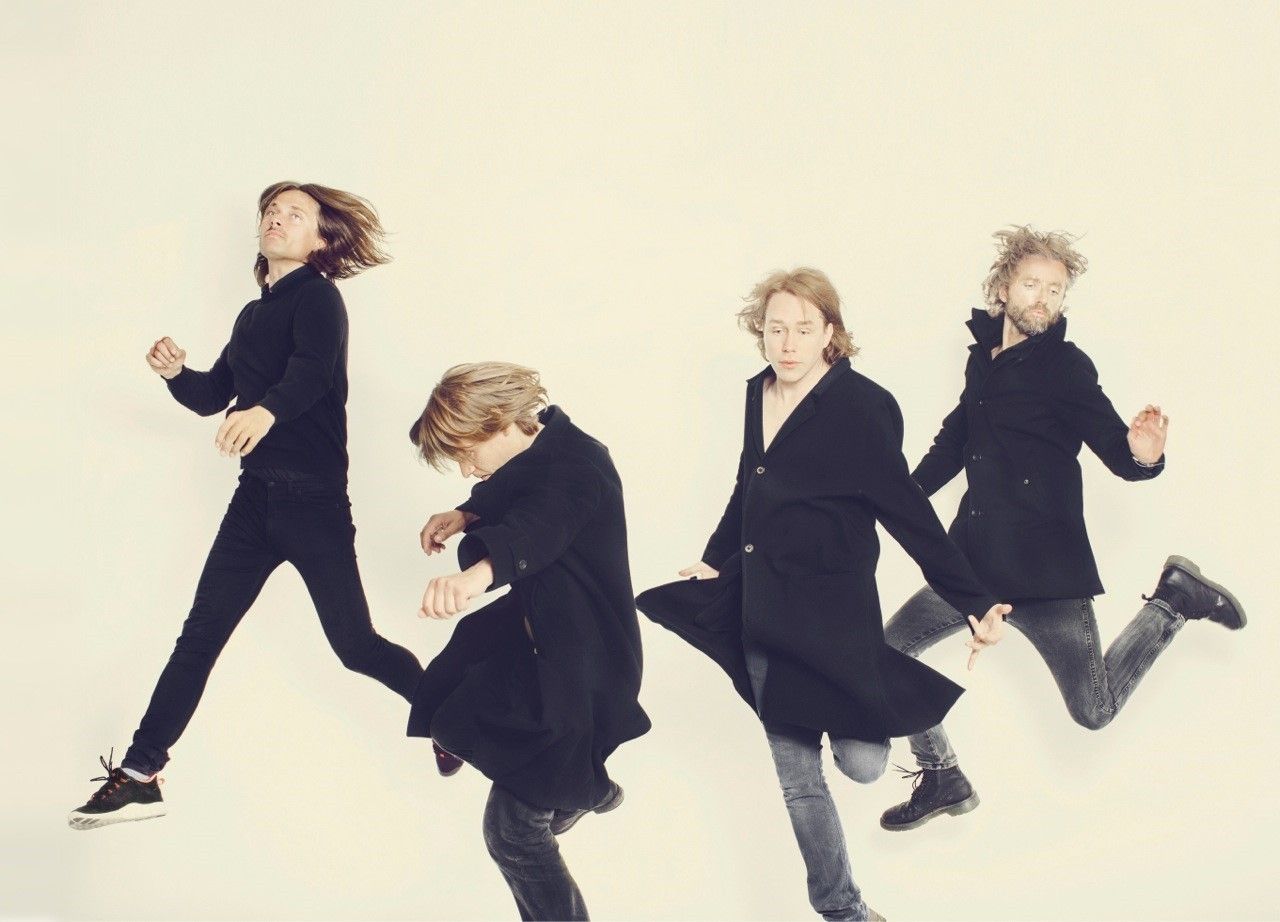 MEW – JOHAN'S RETURN
Over the past 10 years, Mew have proved to be one of the biggest bands in the Nordic countries, winning numerous awards (Steppeulvs Prize, Danish Music Award, MTV Award, Gaffa Prize) in their native land Denmark and in addition achieving several Gold and Platinum albums in the Nordics along the way.
With 3 international album releases to date, Mew have been a huge influence on the music scene with the major milestones 'Frengers', 'And The Glass Handed Kites' and 'No More Stories' albums; defined by an incredible originality and variety.
The band has always had an affinity with the symphonic grandeur of indie rock's troubled creature and pop immediacy. This unique combination has not only given the band chart topping albums, lots of airplay and many fans in the Nordic countries, but also across the world with huge followings established in Europe, Asia, and the USA. In addition to their own extensive worldwide headline tours, Mew have also been invited as special guests on tours with amongst others Nine Inch Nails, Pixies, Muse and Kings of Leon.
Mew surprised fans and media at Northside Festival on Saturday by welcoming original bassist Johan Wohlert back to the band who had left the group in 2006, and are now pleased to announce his full return to the band.
Now in the final phase of recording their new album with producer Michael Beinhorn (who also produced the "And The Glass Handed Kites" album)´, slated for a 2015 release, Mew will be touring as a re-united 4-piece across Scandinavia in November 2014. Fans can expect to hear favourites from all 3 previous albums as well as being the first to hear new material ahead of its release next year.

WINTER TOUR 2014
05 Nov: Tavastia, Helsinki, Finland*
07 Nov: Debaser Medis, Stockholm, Sweden
08 Nov: Pustervik, Gothenborg, Sweden
09 Nov: Vulkan Scene, Oslo, Norway
10 Nov: Ole Bull Scene, Bergen, Norway
13 Nov: Pumpehuset, Copenhagen, Denmark
14 Nov: Train, Aarhus, Denmark
15 Nov: Fermaten, Herning, Denmark
17 Nov: Nordkraft, Aalborg, Denmark
18 Nov: Posten, Odense, Denmark
Tickets go on sale 19th June *(Finland 18th June) at www.mewsite.com