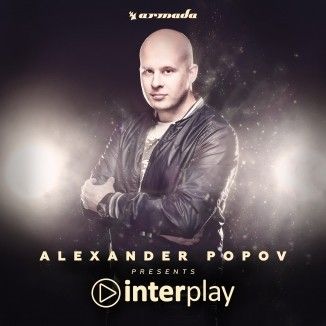 Meyce Pres. One Way Feat. Heidi Anne - Meyce Pres. One Way Feat. Heidi Anne – Wonderland (Alexander Popov & Steve Nyman Remix)
Swiss based DJ and producer Steve Nyman has teamed up with Russian heavyweight artist Alexander Popov to deliver a distinctive remix of Meyce's 'Wonderland'. The duo's rendition of the track will feature on Alexander Popov's compilation 'Interplay' which is set to be released on the 15th of May, 2015 via Armada Music. There are only a few occasions where so much talent is incorporated behind one project, and 'Wonderland (Alexander Popov & Steve Nyman Remix)' is surely looking to become a highlight in 2015.

Steve Nyman has had his signature on massive projects along the years, hitting the electronic music world with projects like: 'Space', 'Sentimentally', 'The Loneliest Place', 'Miles Away', 'The Last One' and 'Rise & Fall' amongst others. His consistent top-notch quality releases have gained him huge support from top DJs like: Armin Van Buuren, Paul Oakenfold, Paul van Dyk and Above & Beyond to name a few. His unique Progressive Trance style with House, Minimal and Techno blends have landed him deals with A-list labels such as: Spinnin' Records' sub-label RR Recordings, Tool Trance, Amsterdam Trance Records (RazNitzanMusic), Arisa Audio, Enhanced Records and Infinity Records amongst others, whilst quickly establishing him as an in demand artist. He has managed to put his name on various remixes for Richard Durand, Neev Kennedy and Ronski Speed, aside from high profile collaborations with the likes of: Meyce, Ron Van Den Beuken and Alexander Popov.

On the other hand Alexander Popov is also a giant in the Trance realm. Establishing himself as one of Russia's prime Dance music exports, the gifted producer has now become a worldwide phenomenon with incredible releases such as: 'When The Sun', 'Lost Language', 'Elegia', 'Revolution In You' and 'Metropolis'. His continuous ascension has seen him sign his name on remixes for the likes of: Armin van Buuren, Dash Berlin and Cosmic Gate apart from warming crowds at grand festivals such as: Global Gathering, A State of Trance 600 and Kazantip. His resume is not short of top labels either, with: Armind, Armada Music, Enhanced Progressive, Aropa Records, A State Of Trance, Supercomps and ARVA all featuring in the list.

Made possible by CeaMusic – Steve Nyman and Alexander Popov's link up has produced what could become one of their biggest projects yet. Their remix of 'Wonderland' is featuring amongst 19 other tracks, by the likes of: Armin van Buuren, LRN, Broning, Omnia, Alexander Spark, Alexander Turok, Cosmic Gate, David Gravell and Arston.

'Wonderland' remix is a collection of uplifting synth melodies and pumping beats. Clean synths are the driving force behind the single, whilst smooth accompaniments add colour to the production. Heidi Anne's angelic vocals lift the track's melodic beauty to a whole another level whilst also enhancing Alexander Popov's and Steve Nyman's original instrumental creations. This remix is without a doubt a wonderful remix rendition of the original, accumulating weight to an already powerful release. Shining amongst heavyweight productions contained in 'Interplay' is not an easy task but this remix is certainly doing the job in the best of manners.

'Interplay', the 20-track package containing Steve Nyman's and Alexander Popov's gem is being released by Dutch giant Armada Music. Founded in 2003 by Armin van Buuren, Maykel Piron and David Lewis, the imprint has become an empire of hits, also with the help of quality sub-labels such as: Armada Captivating, Armada Deep, Armada Trice, Armind, Aropa Records, A State of Trance, Danse Club Records, Future Sound of Egypt, Garuda Music, #Goldrush Recordings, Perfecto and Zouk Recordings amongst others.

Armada Music has also become home to world renowned DJs and producers like: Dash Berlin, W&W, Aly & Fila, Cosmic Gate, Gareth Emery and Armin van Buuren to name a few. Alexander Popov and Steve Nyman are now seeking to continue the successful legacy instilled by these giants and will surely be enriching Armada's catalogue with their latest remix of 'Wonderland'.