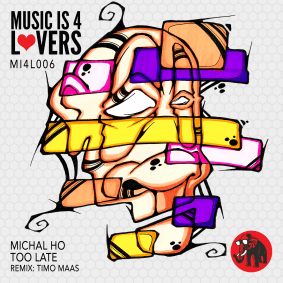 Michal Ho – Too Late
Zurich-based producer Michal Ho returns to Music is 4 Lovers to release a vibrant house single including a remix from Timo Maas.
Michal Ho has been releasing music under his name for over 10 years on labels such as Little Helpers, Get Physical and Se7evnth Fury Grammarian and continues to maintain his consistent output of delivering effervescent house productions to the highest standard. Following his remix for Brett Johnson on Music is 4 Lovers at the end of last year, 'Too Late' sees Michal return to the US record label, music blog and party with a remix from Rockets & Ponies label boss Timo Maas after his recent outings on Mobilee and Desolat.
'Too Late' kicks things off with low-slung bass grooves fused with tension-building keys and eccentric vocals floating above before Timo Maas' remix of 'Too Late' rounds off proceedings with undulating, deep pulsations, enticing synth flutters and indulgent grooves throughout.
Michal Ho 'Too Late' drops on Music is 4 Lovers on 21st June 2019.
Tracklist
1. Too Late (Original Mix)
2. Too Late (Timo Maas Remix)