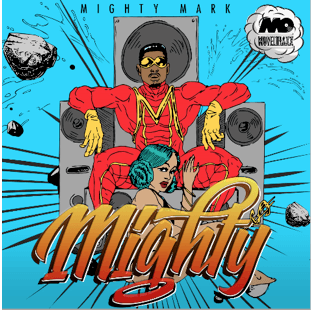 MIGHTY MARK – Mighty EP
As a proud Cherry Hill-native and inventive Baltimore club music producer and DJ, Mighty Mark bridges the gap between the intensity of old school Baltimore club music and the futuristic style of the new school. "Mighty" is his first EP but this young producer isn't a newcomer as he used to be known as "Murder Mark".

His tracks are supported by DJs like Sinden, Nightwave, Brenmar, Redlight, and L-Vis 1990 to name a few and are featured at Vice/Noisey, Earmilk, Do Androids Dance and countless music sites.

After remixing Big Dope P's "Bird Flu" and appearing on #DMP6 with Feadz, MikeQ, Dj Earl Teklife, Ezekiel and more, Mark presents his first official 5 track EP featuring collaborations with TT The Artist, Sushi Samson, Mike-Mike ZOME, Young H.I.D., DJ K-Spin, Colada and Rachel G.