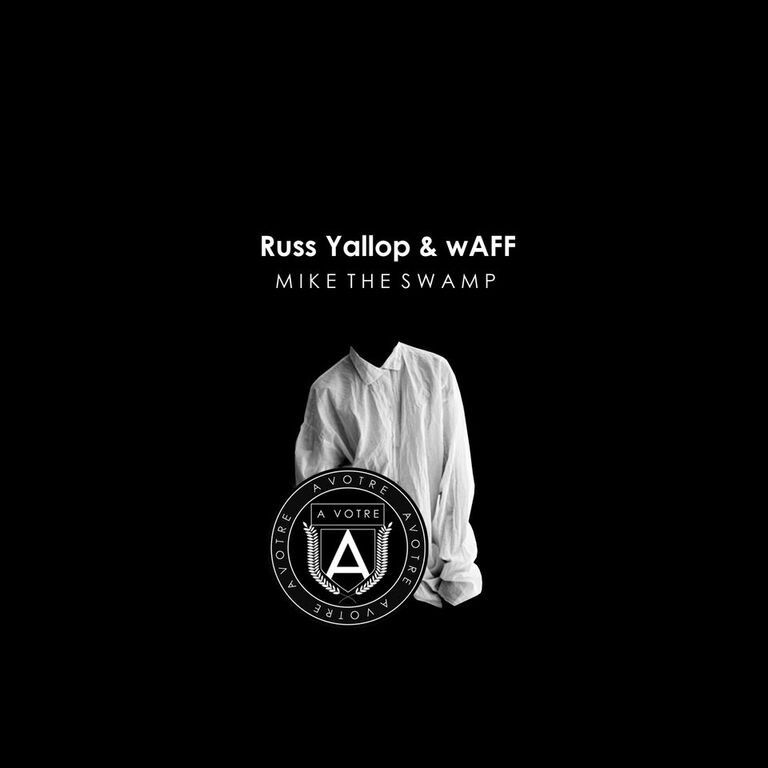 RUSS YALLOP & WAFF - MIKE THE SWAMP
AVOTRE is a label that is leading from the front in recent times. Headed up by boss man Sante it is the sort of outlet that relates non stop tech house jams that supply DJs and dancers with the bait they need to dance all night long. Now they have got another biggy from Russ Yallop, someone who is best known as a DJ who can work the floor. His productions are few and far between in truth, but on this evidence it is hard to see why.

The Mike The Swamp EP actually finds him in solo mode but getting remixed by Luca Cazal, and then in collaborative mode with wAFF, a producer in a fine run of form on labels like Hot Creations, Cocoon and Moon Harbour. The opening track here is Mike The Swamp. It is a rock solid bit of club ready tech funk that is hot, freaky and fun. The bass is to die for, the groove never ends and the whole thing is just a perfect executed bomb. The second cut, the Cazal remix, is a future sounding tech track with paced out sci-fi signifiers, rolling bass that really sucks you in. Carefully treated vocals also help it stand right out. This, then, is another top EP from a top label.