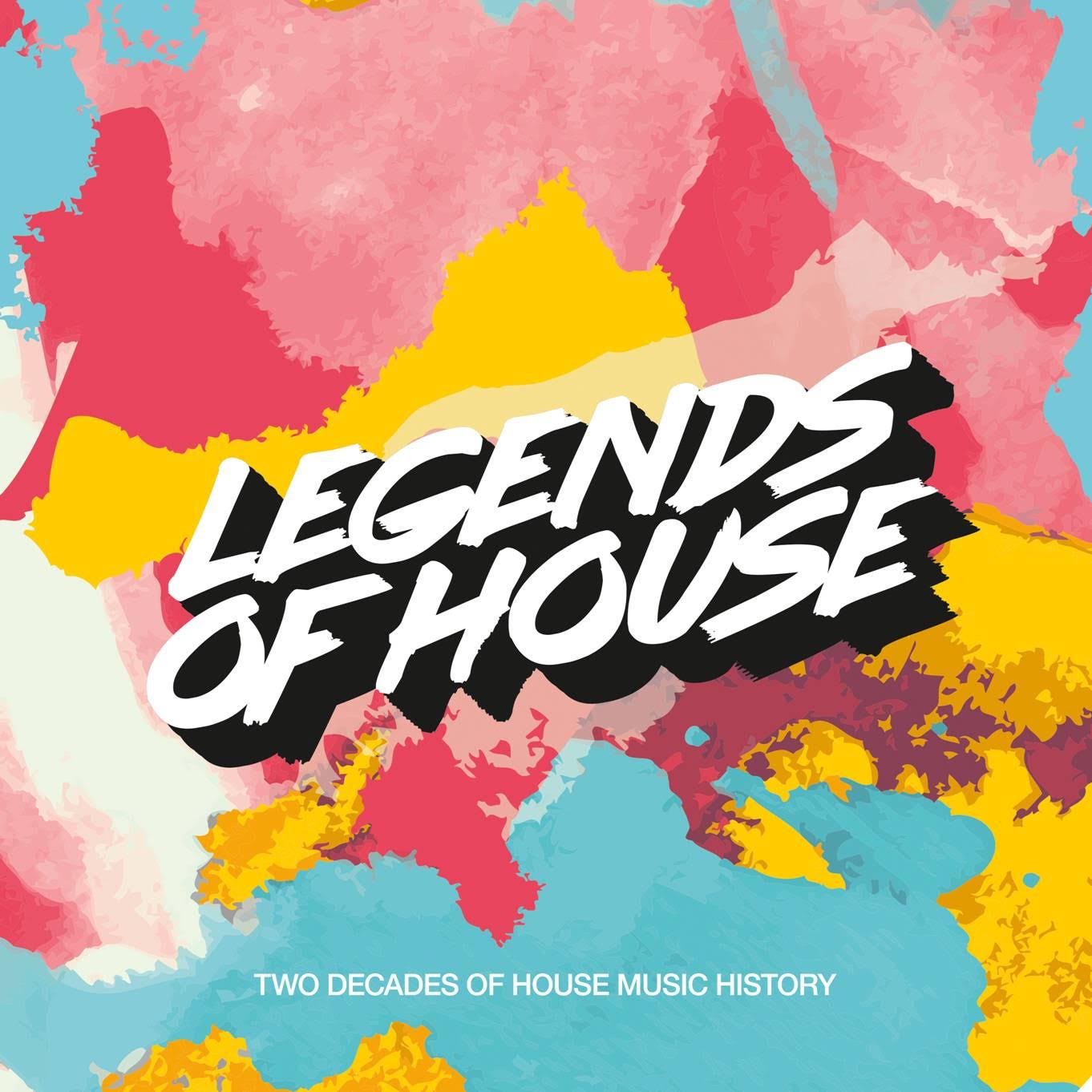 Various Artists - Milk & Sugar – Legends Of House
Ahead of their highly anticipated 20th Anniversary album Germany's dynamic house duo Milk & Sugar are excited to announce their "Legends of House" compilation, featuring 28 iconic dance hits from the last twenty years.
This includes the duo's timeless hits "Let The Sun Shine" and "Higher And Higher", as well as David Morales' 1998 hit "Needin U" — the track that cemented the New York artist's place as a cornerstone of housemusic. "Sing It Back" by Moloko also features, alongside other classics such as Sandy Rivera's Kings of Tomorrow "Finally", released in 2000, Swiss duo Shakedown's "At Night" in 2002; and the UK's The Shapeshifters with their song, "Lola's Theme", out in 2004.
In the last decade, other artists that have added to this long list of impressive club hits, also include "Body Language" by M.A.N.D.Y. vs. Booka Shade and "Rej" by Âme. Both of which had a huge influence on the Berlin club culture before climbing charts all over the world.
It's easy to see and hear how the twenty-eight tracks included here have influenced a whole new generation of bourgeoning DJ / producers. On "Legends Of House" these generations are united. "The very first time we came up with our idea about a classic compilation in our label office everybody got really excited", says Milk & Sugar. "In our heads we immediately started to collect the biggest reaction records we had played over the years. This album contains so many epic tracks and great memories of music that have touched us."
All in all it's the perfect way to continue Milk & Sugar's 20th anniversary celebrations and showcase some of the biggest songs that have played a part in their musical journey.
"Legends of House" — Compiled And Mixed by Milk & Sugar drops on 12th May 2017 as 2xCD- and Download-Edition.
TRACKLISTING:
CD1 //
1. Ultra Nate – Free (Mood II Swing Extended Vocal Mix Version 1)
2. Shakedown – At Night (Kid Crème Funksta Mix)
3. Moloko – Sing It Back (Mousse T's Feel Love Mix)
4. Afro Medusa – Pasilda (Knee Deep Club Mix)
5. Armand Van Helden feat. Duane Harden – U Don't Know Me (Original Mix) * CD version and G/S/A bundle
6. Barbara Tucker – Stop Playing With My Mind (Full Intention Vocal Dub Mix)
7. David Morales Presents The Face – Needin' U (Original Mistake)
8. Milk & Sugar – Higher & Higher (David Morales 1999 Re-Edit)
9. Deux – Deux (Original Re-Mastered)
10. The Shapeshifters – Lola's Theme (Radio Edit)
11. Harry Romero – Tania (Purple Disco Machine Remix)
12. Milk & Sugar – Let The Sun Shine (Original Terrace Mix)
13. Jon Cutler feat. E-Man – It's Yours (Original Distant Music Mix)
14. Aly-Us – Follow Me (Club Mix)
CD2 //
1. Kings Of Tomorrow – Finally (Danny Krivit / Steve Travolta Re-Edit)
2. X-Press 2 feat. David Byrne – Lazy (Mowgli Goes Deep Mix)
3. Hardrive – Deep Inside (Original Mix)
4. Julien Jabre – Swimming Places (Jerome Sydenham Remix)
5. George Morel – Let's Groove (Claptone Remix)
6. Tensnake – Coma Cat (Round Table Knights Remix)
7. Dennis Ferrer – Sinfonia Della Notte (Original Mix)
8. Âme – Rej (Original Mix)
9. Dennis Ferrer – Hey Hey (DF's Attention Vocal Mix)
10. M.A.N.D.Y. vs Booka Shade – Body Language (Original Mix)
11. Michel Cleis – La Mezcla (Paul Kalkbrenner Remix)
12. Lost 'n' Alive – Feels Like Love (Tiefschwarz Vocal Club Remix)
13. Casanovy – I Need Your Lovin' (Tom Novy Remastered)
14. Energy 52 – Cafe Del Mar (Dale Middleton Remix)
Find Milk & Sugar online:
http://www.facebook.com/milksugar
http://www.soundcloud.com/milkandsugarrecordings
http://www.twitter.com/milk_and_sugar
http://www.youtube.com/milksugarrecordings
http://www.instagram.com/milkandsugar_