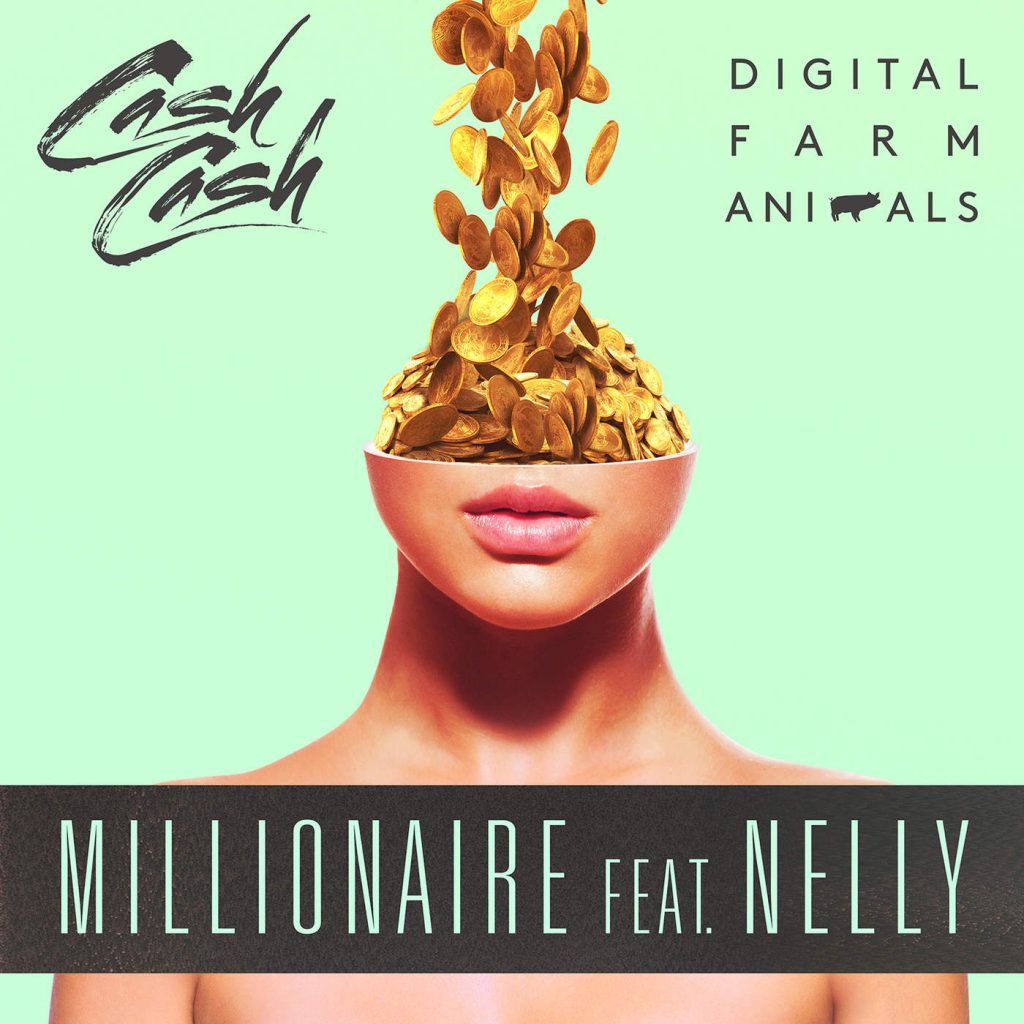 Cash Cash & Digital Farm Animals - Millionaire (ft. Nelly) – (Alan Walker Remix)
One of dance music's most exciting names Alan Walker, has today premiered his remix of Millionaire, the current single by Digital Farm Animals. The remix can be heard over on Walker's YouTube channel and is also available to download on iTunes and stream on Apple Music and Spotify.
London's hottest new producer and songwriter Digital Farm Animals commented: "It's an honour that Alan has remixed my track Millionaire featuring the one and only Nelly as we're massive fans of his work. He's taken it to a really interesting place and the reaction is huge when we play it out. We also had an amazing session in the studio together- watch this space!."
On Millionaire, Digital Farm Animals, aka Nick Gale, has collaborated with American rapper and R&B superstar Nelly as well as electronic dance trio Cash Cash. Millionaire is out now and on all streaming and retail platforms. You can view the video here. Millionaire is quickly rising up the charts around the world and this week it was announced that the single was added to the A List at Radio 1. Millionaire has been streamed over 16 million times on Spotify and features on 18 of their biggest playlists. It's also playlisted at Kiss, Capital and Bauer radios.
Alan Walker is one of the most in demand names in dance and pop music. Walker achieved huge international success with his global smash Faded. The Faded video has tipped 610 million views on YouTube, and he has almost 800 million views across his entire channel and over 2.6 million subscribers. Of the track, Alan has said: "This remix was a really fun challenge for me. After releasing my last remix of Coldplay, I wanted to try out something completely different. So when the opportunity for working on this track came up, I felt like it was the perfect match. I could take a song that is a step away from what I normally make, give it the Alan Walker treatment, and merge those two sounds together. Really excited to check out the response from my fans. I also met Nick from Digital Farm Animals in London recently, and had the opportunity to work with him in the studio. Hopefully, we can collaborate more in the future."