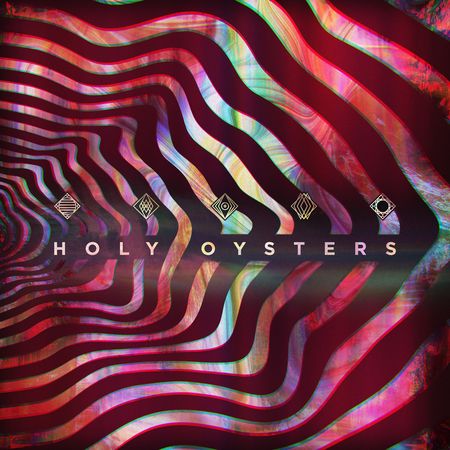 Holy Oysters - Take Me For A Ride
With the release of their debut single 'Take Me For A Ride' last year, Parisian five-piece HOLY OYSTERS caused something of a stir. A blinding introduction to an exciting new band, the track perfectly showcased their forward-thinking 60's and 70's influenced psych-rock, garnering support from BBC Radio 1 and BBC 6Music. As a result, Holy Oysters signed a deal with London based independent label Distiller Records and have now announced their debut, self-titled EP, due for release on 21st October digitally and on limited edition 12" vinyl.
In tandem with the release, they have also unveiled a weird and wonderful new video for 'Take Me For A Ride'. Watch the video below:
'Take Me For A Ride' was intended to be mark the start of a fast-paced journey for the talented young band, who had a wealth of material ready to share, and of which populates the forthcoming EP. On the night of the horrific Paris attacks, Holy Oysters were playing a home town show at a venue called Le Trabendo, where their production team subsequently went on to Bataclan. The events of that night deeply affected everyone in the city, and the band took some time to mourn and figure out their next steps. They are now ready to share their art, and hope the world is ready to enjoy it.
Holy Oysters EP track listing as follows:
1. Take Me For A Ride
2. Kaleidoscope
3. Oh
4. My Mind Slipped Away
5. Supersonic
Holy Oysters debut EP will also be supported with some 'Take Me For A Ride' remixes courtesy of Kitsuné signed Pyramid, Soundcloud favourite Jumo and multi-platinum producer Joe Rafaa.
what is psychedelism?
a dream without sleep?
when your mind escapes your body?
everything can be psychedelic; a smell, a touch, a taste, a vision, a sound.
something that makes you feel.
what is pop? not just a song, not just a culture, not just a colour; something that, at some point,
can touch everyone, everywhere.
Holy Oysters debut EP is out 21st October on Distiller Records, digitally and on ltd edition 12" vinyl. Stay tuned for more news to follow.

www.holyoysters.com
www.facebook.com/holyoysters
www.twitter.com/holyoysters
www.soundcloud.com/holyoysters
www.instagram.com/holyoysters