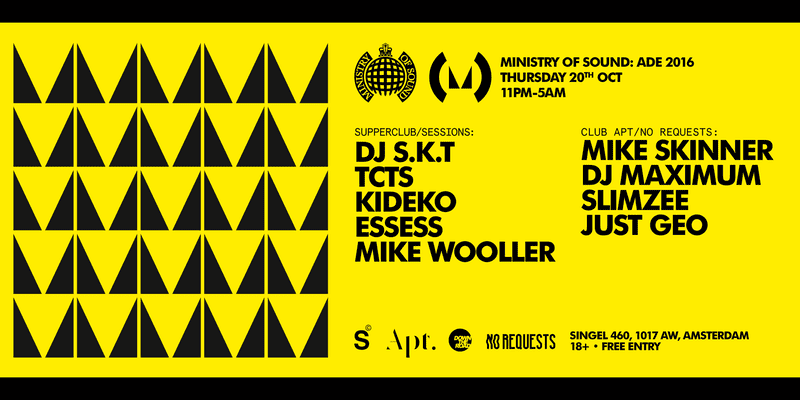 Ministry of Sound: ADE 2016
Ministry of Sound are leading a British invasion of Amsterdam this October.
Get on Skyscanner right now, because we're bringing a crack team of homegrown heroes to this year's Amsterdam Dance Event. On Thursday 20th October all roads lead to Supper Club where we'll be hosting the mother of all ADE.
In room one we've got the finest in UK house a selectors, including performances from DJ S.K.T, TCTS, Kideko, essess and Mike Wooller. It'll be the perfect way to kick off Europe's biggest dance music conference, before you knuckle down for all that 'networking'.
In room two it'll be a bassier affair as we've got The Streets legend, Mike Skinner, BBK's own DJ Maximum, Rinse FM's Slimzee and our very own Just Geo. Needless to say it's going to be going off.
RSVP for FREE here:
https://www.eventbrite.co.uk/e/ministry-of-sound-ade-2016-tickets-277335…