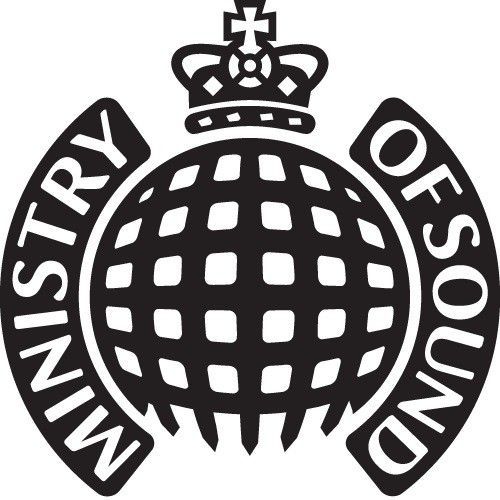 Ministry of Sound announce October parties
Ministry of Sound has announced its October schedule with a line-up of DJs and events across Saturday Sessions and The Gallery spanning the full spectrum of electronic music.
Saturday Sessions: Rinse FM, Derrick May & Kenny Larkin, DJ Sneak & Todd Terry, Drum&BassArena.
The Gallery: Anjunabeats, Ferry Corsten, Infected Mushroom, Hernan Cattaneo, Cosmic Gate.
This Autumn's schedule for Saturday Sessions includes parties with Rinse FM, celebrating their 20th birthday with Route 94, Skream and Dimitri From Paris (4 Oct), techno legends Derrick May & Kenny Larkin joined by Maribou State and Kry Wolf (11 Oct), old school masters of house DJ Sneak & Todd Terry (18 Oct), followed by Drum&BassArena's 18th Birthday with Fabio & Grooverider plus special headline guests TBC (25 Oct)
The Gallery's October schedule sees Anjunabeats with Super 8 & Tab (3 Oct), Dutch electronic king, Ferry Corsten (10 Oct), psy-trance gods Infected Mushroom (17 Oct), Argentinean progressive house hero Hernan Cattaneo with King Unique (24 Oct), European trance favourites Cosmic Gate & Rank 1 (31 Oct).

This year Ministry of Sound unveiled its new look Courtyard, a stunning new VIP suite with a viewing gallery and two new balconies overlooking the 103 bar and its iconic main room, The Box.
The London base for the world's biggest DJs and the hottest new talent, Ministry of Sound is home to the capital's clubbing faithful who attend week in week out, and dance music fans travelling from across the world to lose themselves on its infamous dancefloors.
For more information visit http://ministryofsound.com/club
Listings information:
Ministry of Sound
103 Gaunt Street, London, SE1 6DP
By Tube
Elephant & Castle Station, Northern and Bakerloo lines.
London Transport information: www.journeyplanner.org
By Train
Elephant & Castle, Thameslink Line
National rail enquiries:
www.nationalrail.co.uk
Friday 3rd October
The Gallery: Anjunabeats
The Box:
Super8 & Tab
Jaytech
Orkidea
103: 303 Lovers Label Showcase
Luigi Rocca
Gavyn Mytchel
Oded Peled
Lenno
DJ Orion
Milla Letho
Tickets from £16
Available from ministryofsound.com/club
———————————————
Saturday 4th October
Rinse 20
The Box:
Route 94
Dimitri From Paris
Skream
Kim Ann Foxman
Billon
PBR Streetgang
103:
Krystal Klear
Artwork
Cause & Affect
Hrdvision
Mark Radford
Tom Shorterz
Tickets from £18
Available from ministryofsound.com/club
———————————————
Friday 10th October
The Gallery
The Box:
Ferry Corsten
Lee Osborne
Louk & Dantes
103:
Danny Dove
John Minogue
DeeAfro
Rascal Van Russ
Tickets from £16
Available from ministryofsound.com/club
———————————————
Saturday 11th October
Saturday Sessions
The Box:
Derrick May
Kenny Larkin
Maribou State
Kry Wolf
103:
Mia Dora
Jasper James
Grades
SE7EN
Tickets from £20
Available from ministryofsound.com/club
———————————————
Friday 17th October
The Gallery
The Box:
Infected Mushroom
Arctic Moon
Dark Fusion
103:
Gavyn Mytchel
Miss Dix
Jay Deep
Tickets from £16
Available from ministryofsound.com/club
———————————————
Saturday 18th October
Our House
The Box:
DJ Sneak
Todd Terry
The Mekanism
Shane Kehoe
103:
Ryan Blyth
Joziff Jordan
Murkage Dave
Santero
Tickets from £20
Available from ministryofsound.com/club
———————————————
Friday 24th October
The Gallery
The Box:
Hernan Cattaneo
King Unique
Guy Mantzur
103:
Gavyn Mytchel
Revis
Soul Of Noise
Tickets from £16
Available from ministryofsound.com/club
———————————————
Saturday 25th October
Drum&BassArena 18th Birthday
The Box:
Secret special guests
Black Sun Empire
Fabio & Grooverider (Classics Set)
DC Breaks
Secret special guests
Rene LaVice
A.M.C
103:
Shir Khan
Dismantle
Punks Jump Up
Tickets from £18
Available from ministryofsound.com/club
———————————————
Friday 31st October
The Gallery
The Box:
Cosmic Gate
Indecent Noise
Rank 1
Lee Osborne
103:
Gavyn Mytchel
Steve Lee
Semi Stef
Drew Beats & Unity
Tickets from £16
Available from ministryofsound.com/club