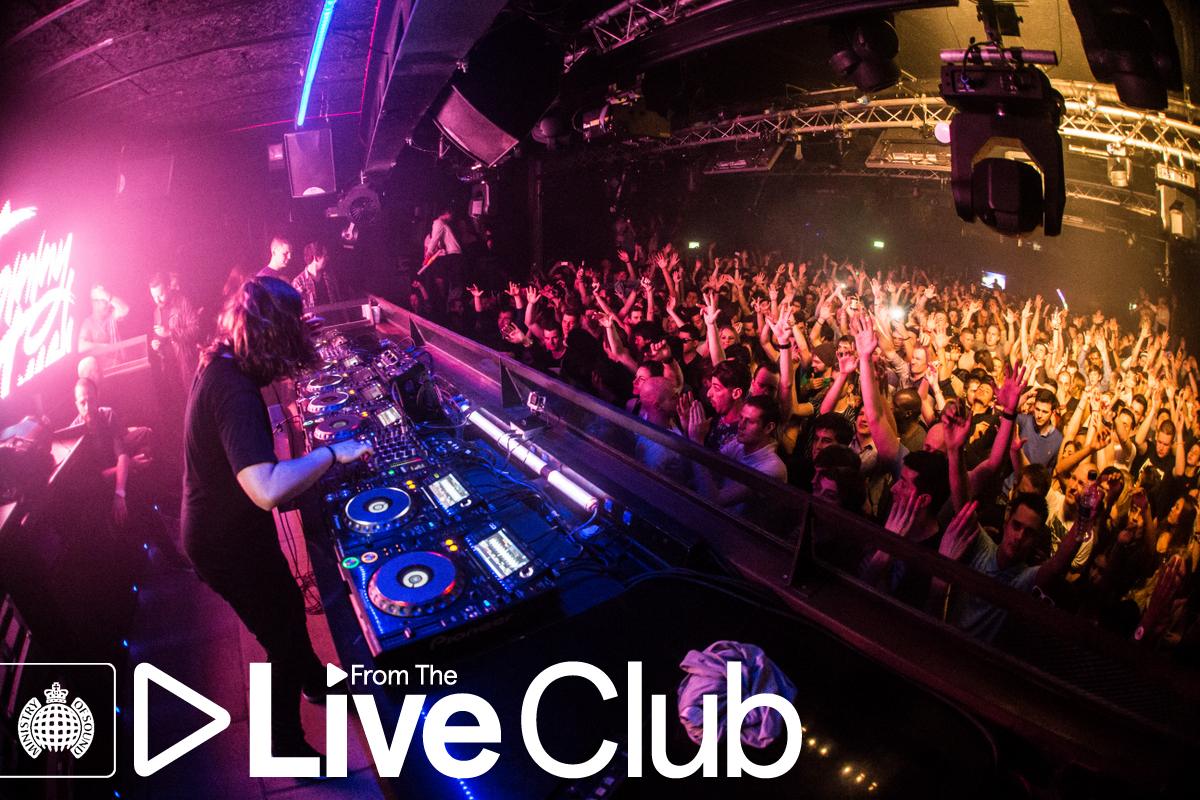 Ministry Of Sound Launches – Live From The Club
Ministry of Sound's 'Live From The Club' takes live video streaming to the next level.
Launching with Benny Benassi on Saturday 19th April and available live every Friday and Saturday night from the legendary London club from 1am until 7am (6am on Fridays), the high quality video streams provided by 5 fixed cameras will catch the world's biggest DJs playing from Ministry of Sound's world famous main room, The Box. The streams will then be available on-demand from the Monday of each week.
Live From The Club will be hosted on Ministry of Sound's brand new website www.ministryofsound.com and available across mobile, tablet and desktop devices.
Shot with Panasonic AWHE and GoPro Hero cameras placed throughout The Box, the switching is provided by BlackMagic Design with the encoding by Teradek. Run off software that was written in-house, Live From The Club is integrated within Ministry of Sound's existing broadcast systems (Ministry of Sound Radio currently hosts the live and on-demand audio-only streams).
Ministry of Sound have been granted a non-precedential license from PPL and PRS to deliver video streaming of DJ sets through its website.
Tony Clark, Director of Licensing from PPL said:
"Performance rights are an increasingly important source of revenue for both our performer members and rights holder/company members. Having a flagship brand like Ministry of Sound looking to engage with its customers in this innovative way demonstrates how PPL licensing can both support our customers in developing their businesses and grow performance revenues for our members."
James Garside, Product Manager – Apps & Platforms from Ministry of Sound said:
"Live From The Club gives millions of clubbers the chance to see and hear the world's biggest DJs at Ministry of Sound every Friday and Saturday night. We've broadcast audio-only DJ sets via Ministry of Sound Radio for nearly two years; but a video stream brings to life the experience of our award-winning club. There are no barriers to accessing the content – Live From The Club is hosted on our brand new website and available via mobile, tablet and desktop devices. In addition to delivering high quality audio and video to the audience, our key priority has been protecting the privacy of our clubbers by focusing on wide club angles and shots of the DJ."