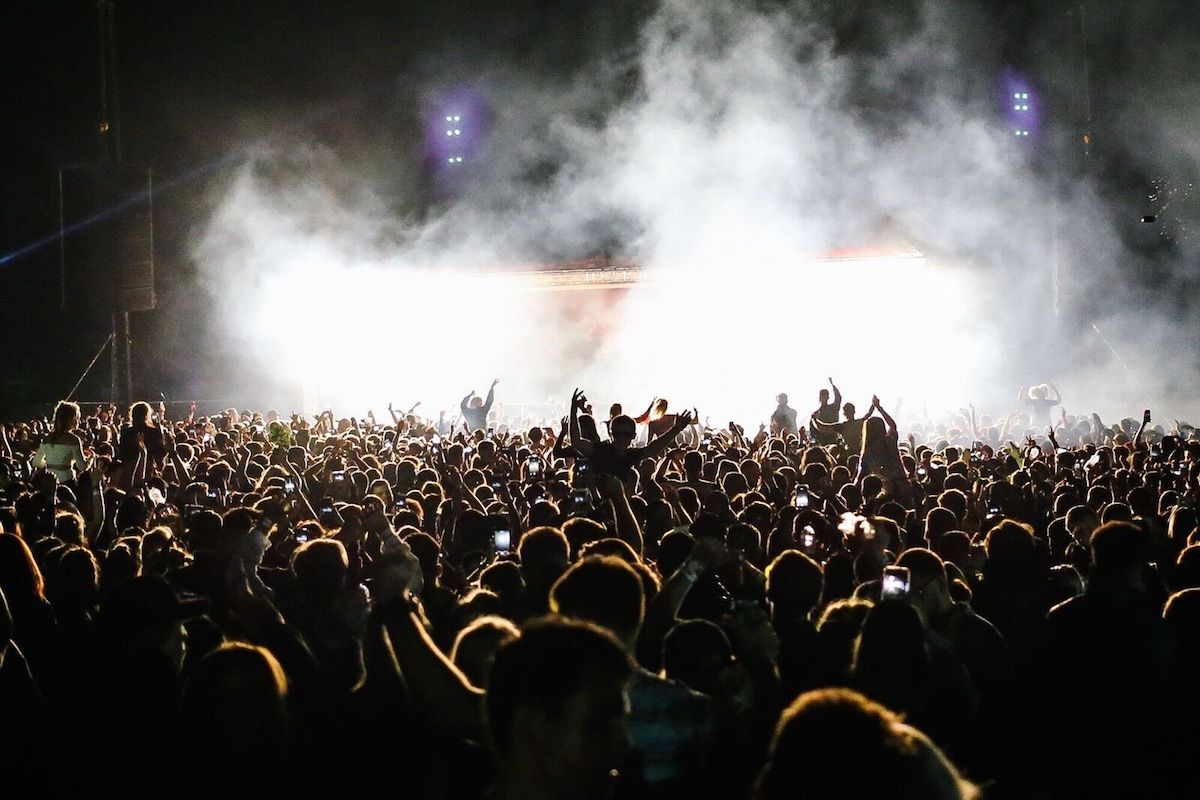 Mint Festival announce 2018 line up
The last two years of Mint Festival sold out well in advance, but the team are not resting on their laurels: the seventh edition of the north's most essential dance gathering promises to be the biggest yet, with a brand new and larger venue, more impressive stages and immersive production than ever, and some previously unseen surprises.
Musically, you can be guaranteed of international headliners from the worlds of house, techno, bass, disco, electro, tech, and plenty in between. Each of the four arenas will be hosted by key brands and labels who all bring with their them own sense of colour, character and unique party atmospheres to the all encompassing festival.
The first of the four arenas for this year is The Bunker, a brilliantly no frills space made from huge steel shipping containers. They are a raw, stripped back setting that harks back to the early, illicit and hedonistic days of rave and will be kitted out with a killer sound system so you really feel at the centre of the action.
Next is Area 51, a vast hangar normally used to house fighter jets that is truly awe inspiring. Quite possibly the country's largest single festival structure, the sheer scale of the space will make for a religious experience with thousands of people all worshipping at the DJ's altar. Add in high tech lighting, no expense spared pyrotechnics and out-of-this-world production and you have a mind blowing space that will leave you in awe and desperate for more.
Keeping up the supersized antics, Mint Festival 2018 will also boast the world's largest disco ball as according to the Guinness Book of Records. It's as high as a three story house and covered in a kilometre of reflective tiles so will be the focal point of a 360 degree party as you dance underneath. With light bouncing off it in all directions, it basically looks like a huge hanging planet that has to be seen to be believed.
Then there is the mesmeric and cinematic Arcadia Afterburner, which will host separate day and night parties and offer different moods and grooves after the sun sets. This dystopian and futuristic structure is built from recycled material and grows out of the ground like something from Mad Max. It's fully rigged so radiates lights and lasers, has a flaming spire above the DJ booth which is at the heart of it all, and has giant arms reaching out into the crowd to make it a truly dynamic and spectacular stage.
The Red Bull Area also returns, and of course all sorts of tasty street food will be on offer at the food market, there will be adult fun fair rides, hot air balloon trips and an explosive fireworks display that will light up the skies.
For those of you who like to live the high life, there will be a luxury elavated VIP terrace and exclusive enclosed area with its own street food, innovative cocktails, glitter stalls, posh loos and a classy chill out area that all overlooks one of the four main arenas and offers the best possible way to experience Mint Festival.
Tickets are available now so be sure to act fast as they will sell out. Get them from:
Tickets – www.mintfestival.co.uk