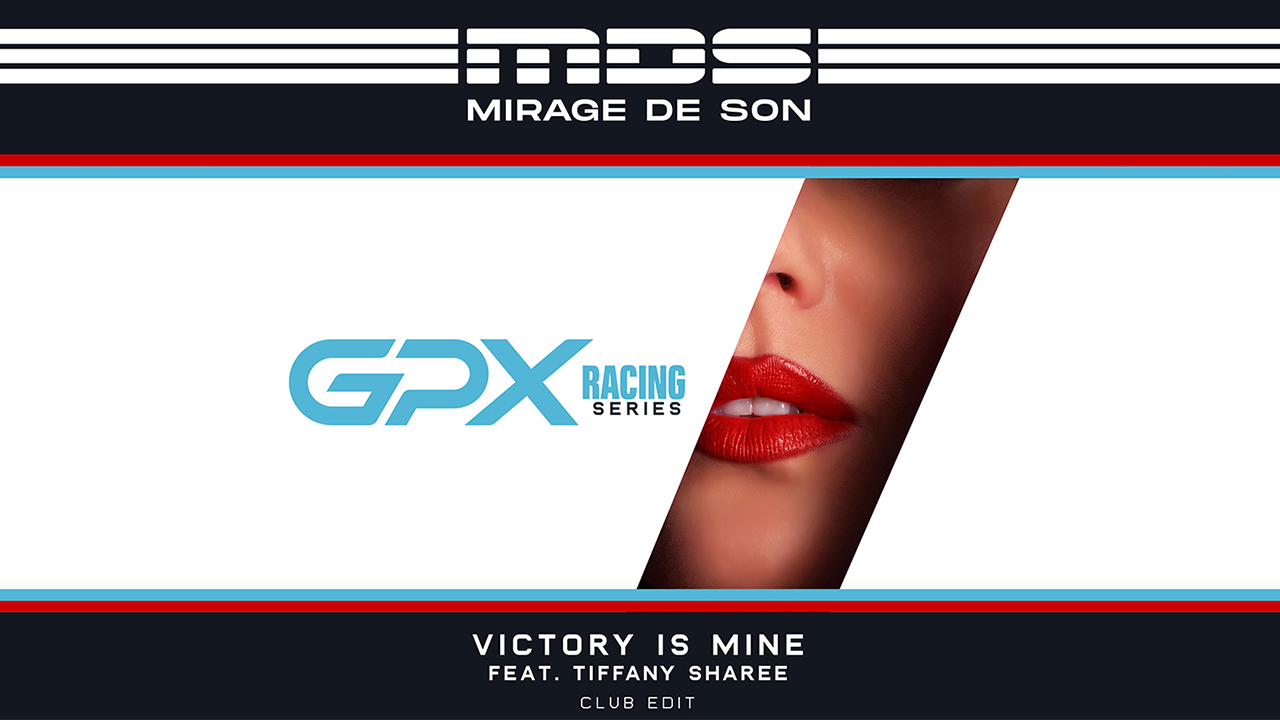 Mirage De Son has the formula to hype us up with his EP "Victory is Mine"
On account of his restless sound and good luck the original soundtracks brought the 2019 24 hours of SPA winners, GPX Racing decided to partner with Mirage de Son again and create something innovative and exciting. The result of this union is a new anthem ideal for hyping up for a competition, working out or online gaming, with such a title it couldn´t be for less.
The french producer continues to be in demand following his prominent EP GPX Racing 24 Hours. He claims that he enjoys collaborations, as it opens up doors organically and provides a platform into the other artist's world. For him, It is also fun to engage with similar creative minds during the process.
Mirage de Son started his creative adventure making samples and beats with legendary synths from his trusted Amiga computer and Roland. The producer creates heterogeneous music but mainly within the same techno sub-genres. Through time his sound has evolved into incorporating virtual synths.
Albums or EP's are digital formats based on the length of pieces of vinyl and CDs. However, today, most of the music is listened to via streaming platforms, hence, it was time for him to think outside of the discs.
Mirage de Son tries to write music with melodies that are catchy and lyrics that promote positive messages for all ages.
I draw inspiration from real-life experiences such as what I may be going through at that moment, and I try to express that emotion and experience in a way that everyone could relate to."
Now happy to present this new collaboration with GPX, racing for the Total 24 Hours of Spa 2021 race with the single "Victory Is Mine" featuring vocals from Tiffany Sharee, a song with new and innovative rhythms. Sharee's voice fully melts with the Techno/Dance beat and helps to create an atmospheric feeling of power and liberty perfectly suited for facing any important challenge.
Victory Is Mine" is also the first single of his upcoming "Series" project: singles, like episodes of a TV series, within techno sub-genres that will be grouped such as, 70/80's, Deep Dark, ACID 303.