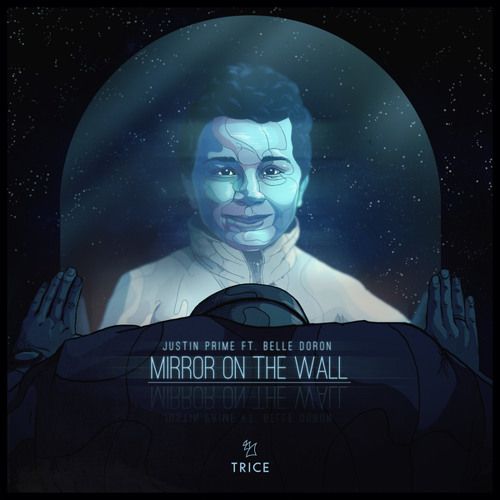 Justin Prime ft. Belle Doron - Mirror On The Wall
Life can be relentless sometimes. It's not all that uncommon for people to lose a part of themselves during the many difficulties it tends to throw at them, but there are some who manage to turn things around. Justin Prime is one of those people. Reflecting deeply on the times and struggles that have become part of him, he wrote his own lyrics and placed them at the heart of a new single that tells the story of days past. That song, 'Mirror On The Wall' (feat. Belle Doron), now rises as one of his most emotional and strongest releases yet.
Built on a foundation of emotive piano chords, Belle Doron's fragile vocals and his own meaningful lyrics that come from deep within the heart, 'Mirror On The Wall' marks Justin Prime's debut on Armada Trice and is a sterling example of his peerless production skill. Transitioning into an all-out drop with blazing synths and sublime rhythms, the record sees the Dutchman draw power and determination from his scars and emerge with an empowering song many can count on for support when times get rough.
Justin Prime: "These last few years, I've been through some very tough times. I found it very hard to deal with certain situations and lost a part of myself in the process. I had to look within myself for quite some time to find out who I was and how I wanted to deal with that. 'Mirror On The Wall' was part of that journey and I hope it can help lots of other people deal with similar situations as well."
Justin Prime, who has now entered into a long-term collaboration with Amsterdam-based record label Armada Music, collaborated with some of the music industry's finest (e.g. Tiësto and U2's Bono) as a producer and teamed with Dutch duo Showtek on global EDM smash 'Cannonball', which sparked his career as a DJ and producer in 2012. Since, he has worked with and/or remixed big artists such as David Guetta, Rihanna, Jennifer Lopez, Flo Rida, Rita Ora and Iggy Azalea, all the while continuing the steady output of originals. 'Mirror On The Wall' is his latest on that front and one that will leave a lasting impression on his fans.