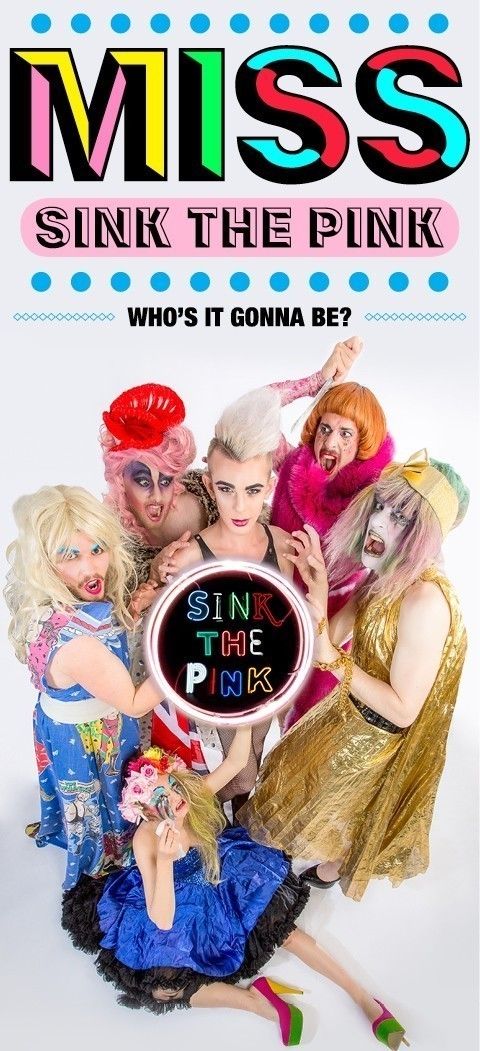 Miss Sink The Pink
Ladies and Gentlemen, and those fabulous ones inbetween….
Come gather round our merry nest as before you prepares to hatch
East Londons next drag superstar!
This is the
Tranny Miss World
moment you will not want to miss….
always legendary, always action packed, the place where future stars are made!
It's Miss Sink The Pink!
The contestants come from far and wide to enter and this year we have stiff competition girls!
And the Celebrity judging panelis next lev!
We have:
Gemma Cairney (BBC Radio 1)
Charlie Condou (Corrie)
Ollie Locke (Made In Chelsea)
Lee Dalloway (Gay Times)
Ben Wishaw (Fabuloua Hollywood Actor)
Princess Julia (Goddess)
Team Nick Grimshaw (Radio 1 breakfast show)
Amy Zing (Sink The Pink's camp high priestess)
And you!
We will be announcing the contestants soon, so we want you to get behind the girls, make banners, support your team!
And of course, dress for the occasion! its a Miss World pagent girl, so work your finest pagent girl couture,
or do it Sink The Pink style and make trash into couture!! 😉
As ever the
Glitter my Shitter
station will stand tall in supporting your every beauty wish! With old beer soaked weaves and glittery snazaroo, come make a dress donated by Ma Butcher into your pagent gurl couture!
Plus,
downstairs in the old boys room we have
Raf Daddy of The 2 Bears
bringing housey disco vibes so you can nana rave between high camp miss world madness upstairs!
The Dream Combo
We've said it before, and its likely we'll say it again,
Sink The Pink is amazing!
Get your tickets now, because you've seen what happens, they go, fast!