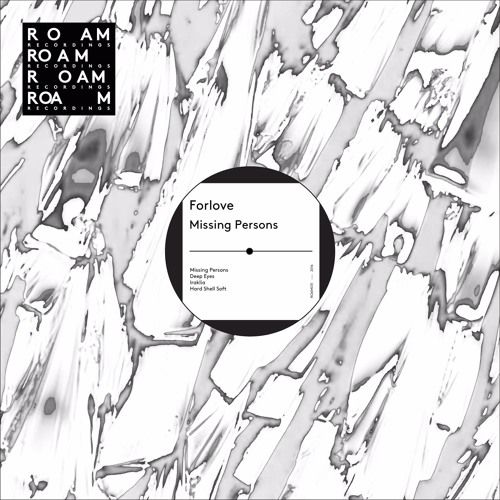 Forlove - Missing Persons
Forlove is San Francisco's Jasper Speicher, the latest addition to the Roam Recordings family. Specializing in deeply authentic and retro-touched music for physically dancing while mentally drifting away, Jasper conceived Forlove as a solo project after time spent playing in a number of Bay Area bands. In fact, his Missing Persons EP is the debut release for Forlove, despite its confident and distinct otherworldly sound.
The title track sets the tone with squelchy synths and dramatic sections playing the line between twisted and lovely. "Deep Eyes" brings on '80s influences in structure and style, and includes splashes of tasteful vocals from Forlove himself. The slinky deep house feel of "Softshell Hard" follows, featuring some clever change-ups and bass bounces, while "Iraklia" is a spacier number that feels like a secret sonic treasure pulled from an underground cave. Forlove fits right in with the Roam Recordings roster and the always compelling San Francisco sound … it's ready for spins.
Label and Artist Links:
www.roamrecordings.com
www.facebook.com/forloveforlove/