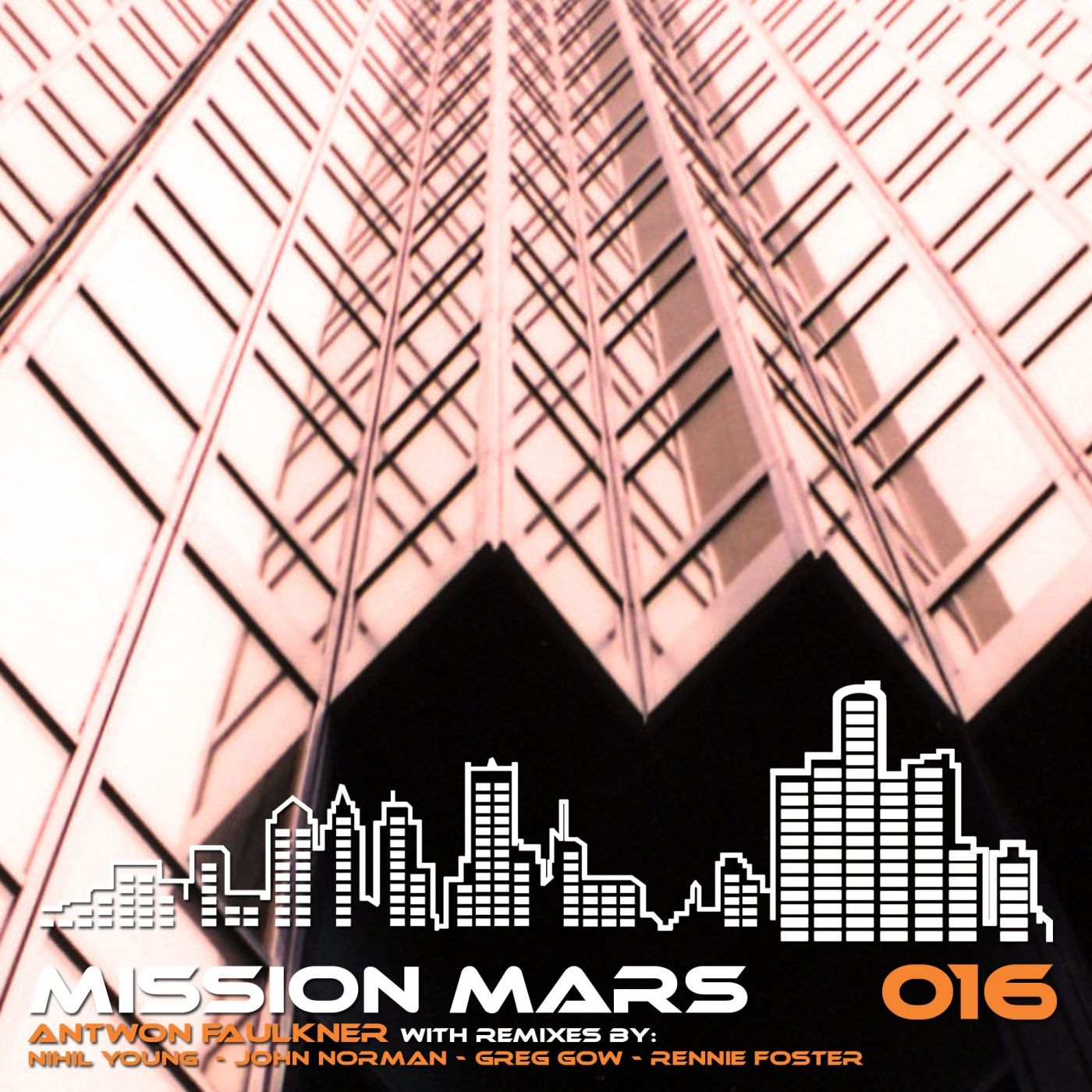 Antwon Faulkner - Mission Mars
Hijacked Records Detroit is ready to offer up another impressive release. "Mission Mars" includes an original production from our own Antwon Faulkner with killer remixes from: Fequenza's label boss, Nihil Young, UNT Records' head honcho, John Norman, one of our favourites and no stranger to Hijacked Records Detroit, Restructured Records label owner, Greg Gow, and the owner over at RF, Rennie Foster. We are excited and proud to present tracks from these guys as each one is hustlin' hard and making moves! This release has something for everyone.
We open with Antwon Faulkner's original and title track, "Mission Mars." Antwon delivers another dancefloor hit with this powerful and edgy trip through space and techno. As is true with most of Antwon's tracks, the energy is undeniable but it's the meticulous attention to detail that takes his music to that next level. We're just lucky that he wants to take us with him. Next up is a remix from Nihil Young. Nihil's remix has that industrial vibe to it. Dark and mysterious, this track is reminiscent of an old warehouse party. Listen to this one loud enough and it will give you flash backs.
John Norman's remix follows and kicks it up a notch. A deep and throbbing low end adds to the intensity John carefully stages in this track. This one will, no doubt, slay the dancefloor once that beat drops. Next we have Greg Gow's remix and no surprise here, Greg's track comes out of the gates swingin'! Greg toys with the structure of the mids from the original and takes us on his own trippy and upbeat journey. Greg's version is fierce and unyielding. Closing out the ep we have Rennie Foster's "Abstract Mission" mix. Rennie flips the script with a funky take on the beat, heavy on that 909 clap and infused with celestial change ups. Rennie's mix makes for an eye-opening journey back to earth.
It was such a pleasure to work with these esteemed artists and true professionals. It's always interesting to hear someone else's take on a track but it's another thing altogether when that artist is at the top of their game and takes the task seriously. Hijacked Records Detroit prides itself on highlighting producers who are truly passionate about taking this music forward and aren't afraid to push the envelope. Stay tuned for more of the real deal.