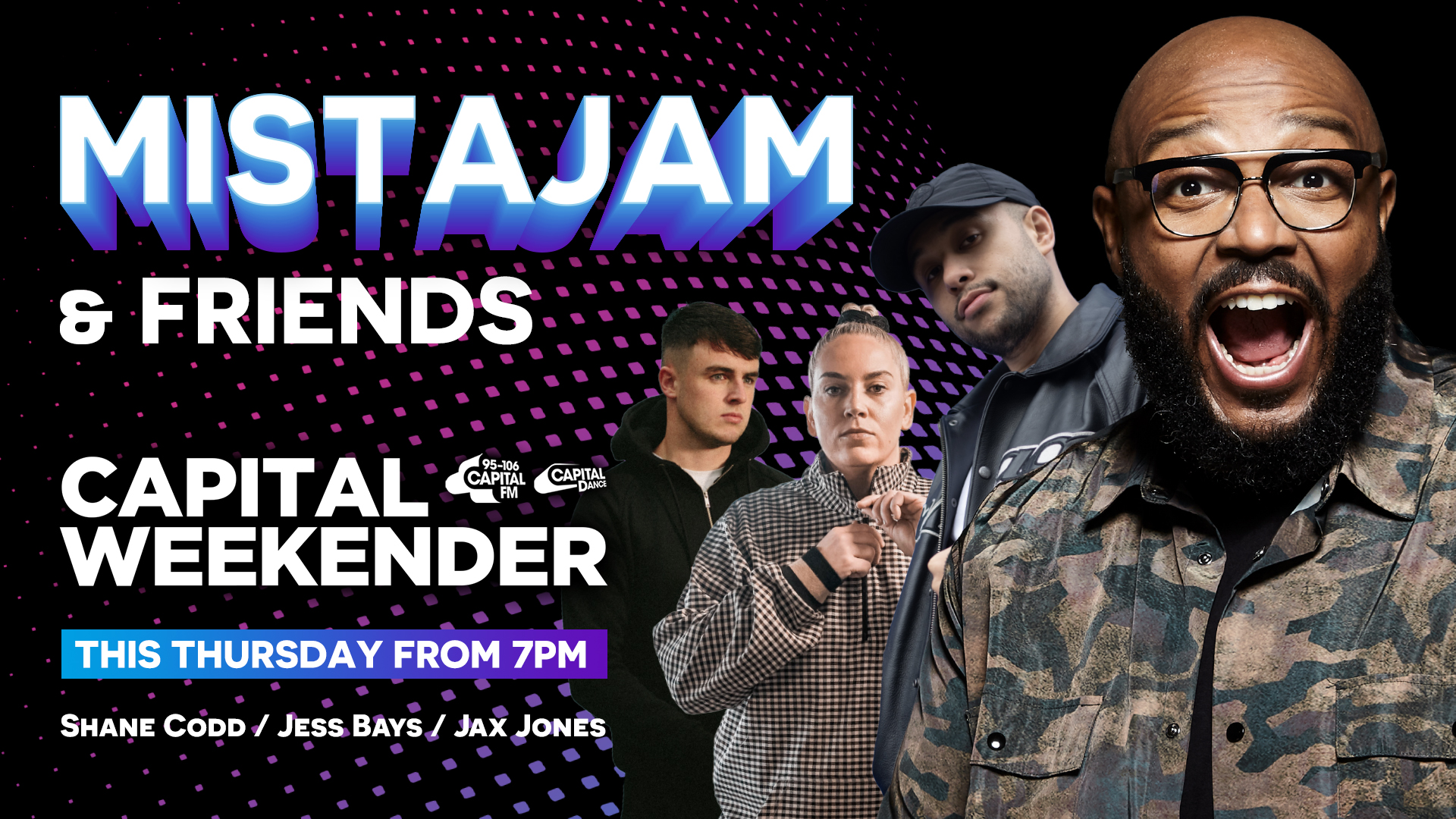 MistaJam and Friends LIVE on The All New Capital Weekender
MistaJam and Friends LIVE on The All New Capital Weekender
Featuring Joel Corry, James Hype & Alex Mills
Tune in live on Capital, Capital Dance & watch live on Global Player
Friday 28th May 7pm – 10pm
Date: Friday 28th May
Time and location: 7pm – 10pm, live from the roof top of Capital and Capital Dance's Leicester Square studios
How To Listen/Watch: Tune into 'MistaJam and Friends' from 7pm on Friday 28th May right around the UK on the Capital network and Capital Dance or watch LIVE on Global Player from 7pm.
Livestream information: 
This May bank holiday, MistaJam is kicking off the long weekend with a MASSIVE Friday night show and the UK is invited!
On Friday 28th May, MistaJam and friends are kicking off the long weekend on the All-New Capital Weekender with back to back DJ sets live from the rooftop of Capital's Leicester Square studios.
Joel Corry, 'More Than Friends' chart-topper James Hype and Alex Mills join MistaJam for exclusive sets – live on Capital – to the whole UK.
Kick off the long weekend with MistaJam and Friends – WATCH LIVE on Global Player and LISTEN LIVE on Capital and Capital Dance, the UK's official dance station.