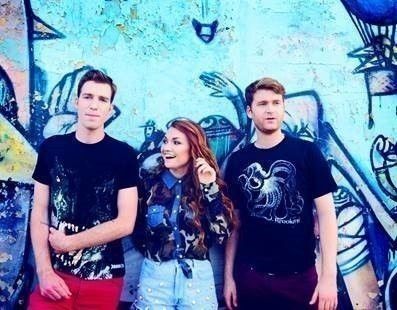 MisterWives – Vagabond (Jared Poythress remix)
New York City's MisterWives have unveiled the lyric video for 'Vagabond', the beautiful gospel-tinged, anthem-in-the-making. Taken from their debut EP 'Reflections' the song showcases frontwoman Mandy Lee's exquisite vocals and the band's emotive songwriting against an idyllic video of a night-time seascape.
MisterWives have already been championed by MTV, with 'Vagabond' selected as the title track for upcoming drama Finding Carter, featuring Kathryn Prescott – most recognizable as Emily Fitch of the cult UK youth drama Skins.
'Vagabond' has also been given the remix treatment by one half of production duo Vindata, Jared Poythress. Premiered on Hilly Dilly earlier this week, the electro synth pumper is a sunny bolster to the already shimmering track.
With the 'Reflections' EP featuring six gems, including the title track whose brand new video will be unveiled very soon, MisterWives' soulful art-pop is due to soar even further as they become one of the summer's standout new acts.