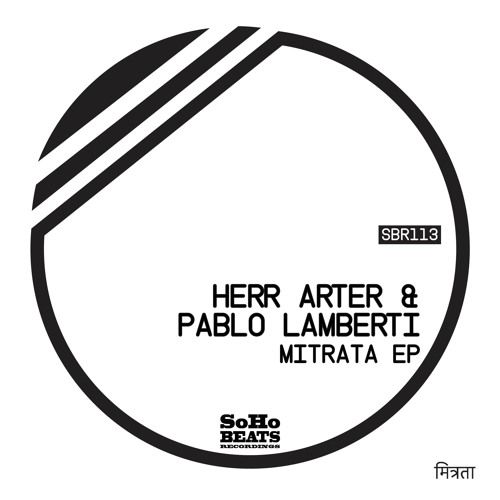 Herr Arter & Pablo Lamberti - Mitrata EP
SoHo Beats Recordings presents an expressive six track release from Amsterdam DJ / producer and Putsch resident Herr Arter and his good friend, 'music philosopher' Pablo Lamberti.
With the Mitrata EP the duo focuses on minimalistic techno grooves and exploratory DJ tools, creating a sextet of deep and heady rhythmic cuts that are awash in atmosphere and groove. "Raikon" opens the EP in a mysterious fashion, laying the foundation for the entire release with clockwork beats that encounter ghostly soundscapes throughout.
Other cuts such as "Schnädelbach" and "Magnanama" expand on this clandestine vibe, investigating drum machine interplay by hypnotically building a dance floor tension. This is techno at its deepest and most sublime, well worth a bit of nightclub research.
Label and Artist Links:
www.soundcloud.com/sohobeatsrecordings
www.soundcloud.com/herr_arter
www.muziekenethiek.com