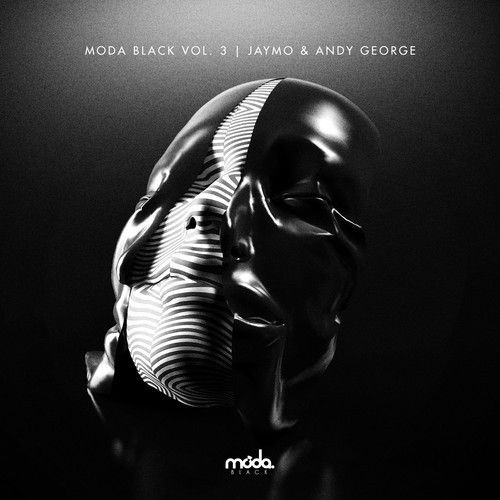 Moda Black Vol. III
Moda Black has achieved a lot since launching in 2011. From their inaugural Moda Black album selling over 20,000 units, to helping launch the careers of numerous new wave producers, to bagging iTunes Electronic Album of the Year, to their recently launched Little Black Book and Futurists projects. This is a truly modern imprint with huge ambition.
This Spring will see the third instalment of the Moda Black album hit the shelves. Comprising entirely of exclusive and unreleased new music, and mixed by label owners Jaymo & Andy George, Vol.III shines a spotlight on the label's artists and extended family and gives a clear indication of future stars in the making.
Jaymo & Andy George's Moda Black empire has won the hearts of DJ's and music fans from around the globe. As well as the label achieving world-wide acclaim, their own music has also gained support from the likes of Pete Tong, Catz n Dogz and Dusky, whilst their Moda parties are some of the most impressive events in the UK. Every Moda project is fuelled by their passion for music and an obsession for detail.
Moda Black Vol III takes in new and unheard material from established heavyweights such as Groove Armada alongside solid underground talent such as Ejeca, M A N I K, Darius Syrossian, Alexis Raphael and Nathan Barato. As always the composite elements of the mix have been laboured over, from the sun soaked opening scene to the cinematic end credits; the result is a dynamic journey through all things Moda Black.

BACKGROUND
Previous Moda Black compendiums have featured the likes of Eats Everything, Disclosure, Ben Pearce, Hot Since 82 and Maxxi Soundsystem, giving a clear indication of the duo's skills as tastemakers for future electronic music stars.
Vol III features two tracks from Moda Black frontmen Jaymo & Andy George, each typically warm and heavy in texture and one specially edited by Parisien enigma DJ W!LD. Coinciding with his Debut Moda Black EP, Alexis Raphael delivers 'Who's Chorge.?', a twisted late night tale that fuses driving percussion, off-­kilter fx and a unusual spoken vocal. Hot on the heels of releases for Desolat, ViVA and Cajual, Canadian beat cruncher, Nathan Barato steps forward with a seriously powerful slice of 4am techno and the Leeds' powerhouse Darius Syrossian contrasts dreamy chords and a female vocal with a discerning kick drum and driving percussion.
Jaymo & Andy George have gained a global following including holding past Moda residencies at We Love.. Space Ibiza and fabric London. They have just showcased Moda at Snowbombing and are set to play at Exit and Sonar later this summer as well as hosting boat parties in Croatia for Hideout and in Istanbul. To coincide with this release they head off on a tour of the UK bringing guests such as Seth Troxler, Dyed Soundorom and MANDY, alongside label homies Hot Since 82, Alexis Raphael, Hauswerks and many more.
MODA BLACK UK TOUR
Thursday 17th April: Leicester, Republik Richy Ahmed, Jaymo & Andy George, Walker & Royce
Saturday 19th April: Brighton, Audio J& AG, Alexis Raphael
Sunday 20th April: Birmingham, Lab11 J& AG, Alexis Raphael, REbEL
Sunday 4th May: Lincoln, Moda Warehouse Seth Troxler, Hot Since 82, Maribou State, J&AG
Saturday 10th May: Glasgow, Saint Judes Dan Ghenacia & Dyed Soundorom, J&AG, Mia Dora
Friday 16th May: Edinburgh, Cabarate Voltaire Darius Syrossian, J&AG
Saturday 24th May: Leeds, The Warehouse TEED, Richy Ahmed, Sidney Charles, J&AG
Friday 13th June: Barcelona, CDLC/CarpeDiem TBC
CONNECT
http://www.thisismoda.com
http://www.facebook.com/thisismodablack
http://www.facebook.com/jaymoandandygeorge