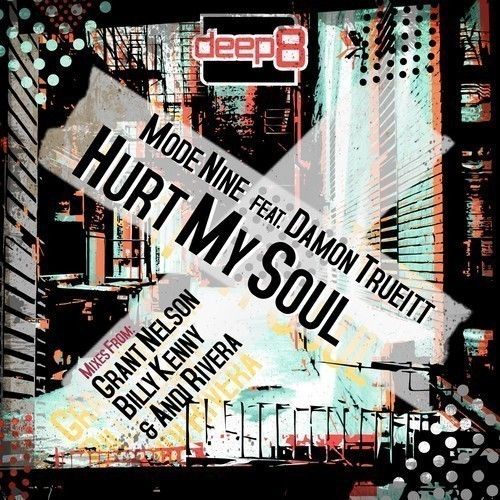 Mode Nine ft. Damon Trueitt – Hurt My Soul
UK label Deep 8 releases consistently excellent house music from a diverse array of international talents and next up is Mode Nine with collaborator Damon Truitt. They have crafted an essential new track that comes with remixes from garage legend Grant Nelson as well as Andi Rivera and Billy Kenny.
Mode Nine are a new production trio with this being their debut release. The record has plenty of soul and charm that characterises their music and the vocals of Trueitt are some of the finest around.
'Hurt My Soul' is another feel good garage-house winner. With skipping drums, warm and radiant synths and the crisp, clear and retro leaning vocal stylings of Trueitt, it's impossible not to get down to this one.
The first remix from Nice and Ripe legend Grant Nelson is even more airy, it floats on a killer bassline, darting about and making your body so the same. Celestial keys, libidinous vocal coos and a gliding groove all make this a standout remix.
Next up, Billy Kenny goes for a slightly more screw-faced version with reversed stabs, machine stylings and plenty of dirty wub-wub bass. It's physical and polished and has a great breakdown that will bring floors together as one before bursting into life again.
Finally, Andi Rivera decides to remix into a subtler deep house framework. His ditty little chord stabs, infectious finger clicks and the great vocals from Trueitt all make for a modern day anthem that it's impossible not to groove to.
The vibes are strong on this one!