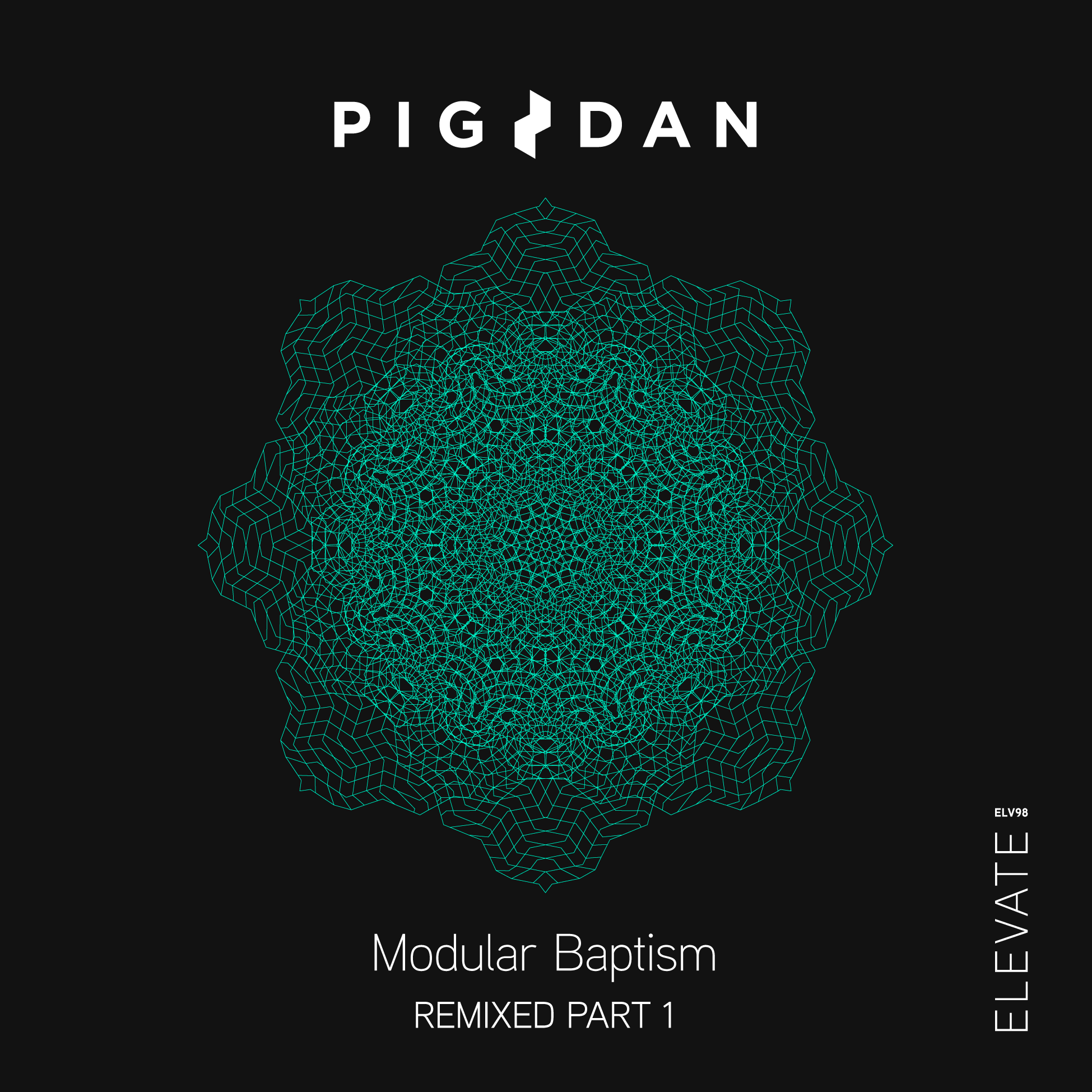 Pig&Dan - Modular Baptism Remixes Part One
ELEVATE – a label started by Pig&Dan, one of the most respected duos in the techno scene, focuses on releasing music to make the listener feel just that – 'elevated'. Since its inception in 2012, its seen a stream of hits climb the Beatport charts, featuring artists including Amelie Lens, Monika Kruse and Julian Jeweil. Not forgetting the smash hit No.1 techno track from new artist Aitor Ronda with 'Tweezer'.
It was in 2016 that Pig&Dan released their landmark 5th album 'Modular Baptism' and two years later, the first of two remix releases are to be released
Etai Tazari delivers a pumping rework minimal original 'Now Or Never', with a bellowing low end and crisp percussion, whilst Italian producer M.I.T.A takes 'Modular Baptism' into a rougher, faster and linear techno cut, from its more mysterious original.
Uakoz returns to the imprint after his recent EP 'So What Now' back in February. The original of 'On The Way To Holland' with its instantly recognisable synth pattern taken from the original, accompanied by vox effects and a massive horn synth.
Her second track on ELEVATE, Anna V drops an atmospheric remix of 'Modular Baptism' with slow building pads, crisp percussive presence and a sharp kick.
Also choosing the title album track, but taking it in a completely different route, new duo Rehmark and Nukkah make their debut with a futuristic twist on the original. Syncopated deep percussive bubbles modulate higher in frequency throughout their rework.
Label regular GAIST comes at us with a warehouse gritty late-night version of 'Silk'. Its warped growling synth stabs, alongside jacking hi hats wraps up the final part of the remix pack, from some of the up and coming producers of today.
Pig&Dan 'Modular Baptism' Remixes Part 1
Release: 4th May
Pig&Dan – Now Or Never (Etai Tarazi Remix)
Pig&Dan – Modular Baptism (M.I.T.A Remix)
Pig&Dan – On The Way To Holland (Uakoz Remix)
Pig&Dan 'Modular Baptism' Remixes Part 2
Release: 11th May

Pig&Dan – Modular Baptism (Anna. V Remix)
Pig&Dan – Modular Baptism (Rehmark & Nukkah Remix)
Pig&Dan – Silk (GAIST Remix)