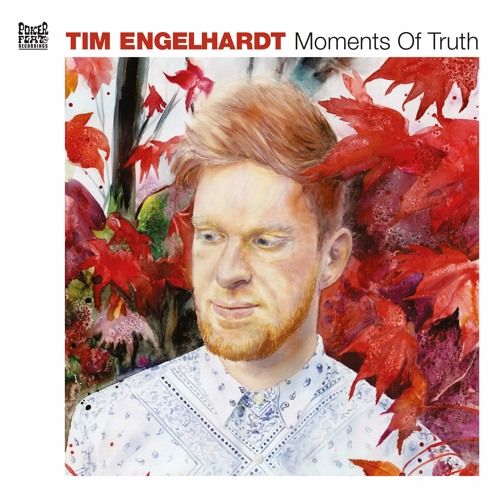 Tim Engelhardt - Moments Of Truth
Prodigious Germany producer Tim Engelhardt releases the ten-track studio album Moments Of Truth on Poker Flat later this week — but you can stream the LP in its entirety now.

Exuding an extraordinary maturity from the outset and throughout, Moments Of Truth opens with the undulating melody of the title cut given ample room to breathe until a bass drum gently joins the proceedings. From there, Tim carefully nurtures the album's flow with 'Solitude', an expert exercise in atmospheric grooves, and the sparkling 'The Myths Of You', whose exquisite melancholy and virtuoso synth laments will give even the most hardened critic goosebumps.

A heart-warming detour into electronic balladry, 'Eyes Closed' features stunning vocals by Forrest, attesting to Tim's ability as an accomplished songwriter with a keen ear for emotional impact. 'When The Distance Disappears', 'Kissing Your Eyes' and 'Beyond Time' are more dancefloor-focussed affairs, with spirited chords and crisp percussion, followed by mellow belter 'Azimute' and the wonderfully nostalgic 'I Am Here'. Closing ambient track 'Endless' wraps up the journey by diving into a starry night sky, providing yet more evidence for Tim's prowess in all things heartfelt and electronic, with or without a kick drum.

"If I had to describe the album, it would be like this: it's mainly songs that I recorded at night, they are memories of deep, honest and vulnerable moments where everything around me disappeared and I was just absolutely lost." Tim Engelhardt

Moments Of Truth is out 05 May (vinyl & digital) on Poker Flat Recordings.
VINYL TRACKLIST
A1. When The Distance Disappears
A2. Kissing Your Eyes
A3. Eyes Closed feat. Forrest
B1. Solitude
B2. The Myths Of You
B3. Moments Of Truth

DIGITAL TRACKLIST
01. Moments Of Truth
02. Solitude
03. The Myths Of You
04. Eyes Closed feat. Forrest
05. Kissing Your Eyes
06. Azimute
07. When The Distance Disappears
08. Beyond Time
09. I Am Here
10. Endless

TIM ENGELHARDT SOCIALS

https://soundcloud.com/timengelhardt
https://www.facebook.com/tim.engelhardt.artist
https://twitter.com/TimEngelhardt_