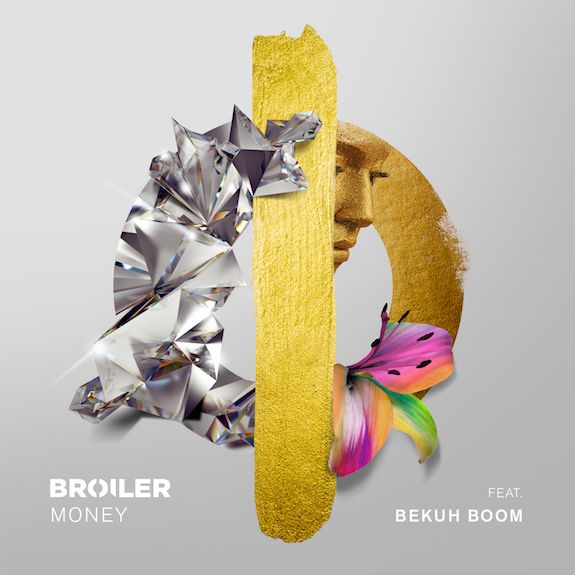 Broiler - Money (feat. Bekuh BOOM)
Nordic DJ duo, Broiler, today drop their first original of the year – 'Money' feat. Bekuh Boom. Coupled with a dystopian music video, the track is out via Universal Music and is available to download and stream now.
Mikkel and Simen are no strangers to reinvention. Having transformed themselves from minor YouTube personalities into some of the biggest names in dance music, the duo have solidified their reputation as two of the most exciting producers to hit the circuit in recent years. 'Money', their first original production of the year, see the gears switch again, with Broiler taking on a new, more high-energy sound. Fusing elements of hip hop, dance and pop, the boys draw upon growling synths, intense builds and Bekuh Boom's sensual vocals to create a track that oozes exuberance at every turn. Co-written with Norwegian producer Nasty Kutt, whose previous co-writes include 'Stay' (Kygo) and 'Sweet Talker' (Jessie J), 'Money' is an exciting new direction for Broiler and is sure to be a must on dance-floors in the months to come.
To coincide with the release, Broiler also treats fans to a show-stopping official music video. Set in a space-age dystopia, the short film features Hollywood-villain Dany Trejo – known for his tough guy roles in Breaking Bad, Machete and From Dawn To Dusk. With a robotic Bekuh Boom and breath-taking special effects, the video serves as the perfect accompaniment to what will undoubtedly be one of Broiler's biggest tracks to date.